Direk Mac Alejandre: Starmaker in the making
HONG KONG—Director Mac Alejandre believes that much of a TV network's success lies in its talent pool.
He has a high regard for Johnny Manahan, who is credited as the man behind Star Magic, ABS-CBN's talent management arm.
Alejandre, now head of TV5 talent center and director of the reality talent search "Artista Academy," said: "I admire what Mr. M (Manahan) has accomplished, and there's no shame in admitting that I want to learn from him. He discovered and developed stars who are not only good-looking, but also talented."
While many believe that talent is the most important aspect in building up new stars, Alejandre insisted that good looks should come first.
"Talent and looks are inseparable," he explained. "Otherwise, you'll be nothing but a novelty or fad."
For him, a show biz hopeful should also possess the intangibles that would make people follow his every move.
"The X factor completes the whole package. There are lots of good-looking and talented wannabes  who don't make it because they lack charisma," he said.
Alejandre added that a star should be able to create a trend.  "Remember how Robin Padilla spawned a lot of bandanna-wearing action star clones?"
Stars should also have the ability to invent and reinvent themselves, he noted.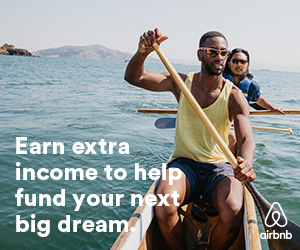 With over 20 years of experience as director, Alejandre claims to have developed an uncanny sense for finding potential stars.
"I just have this gut feel," he related.
Asked what advice he gives to newcomers, Alejandre said: "I always tell them to keep their feet on the ground, and not to believe in their own hype."
No time for indies
Alejandre has been receiving a couple of offers to direct indie films. Though he's been itching to do one for the longest time, his priority right now is building a talent center that can compete with rival stations.
"I have so much (work) in my hands right now. And in directing an indie I have to be emotionally and psychologically prepared, to be fair to myself and the material," he said.
Given the chance though, Alejandre said he wanted to do a sexy and violent film—the exact opposite of what he's been churning of late, i.e., fantasy flicks and rom-coms.
"I've always wanted to direct a movie similar to Quentin Tarantino's 'Reservoir Dogs,'" said Alejandre, who's also a big fan of Ishmael Bernal, Lino Brocka, Martin Scorsese and Wong Kar-Wai.
Alejandre believes that he doesn't need to do an indie film just to make a statement, or prove his mettle as a director.
"I've done about a hundred commercials and 25 features, most of them commissioned. But there's nothing wrong with that," he stressed. "It's my job and I love doing it."
Subscribe to INQUIRER PLUS to get access to The Philippine Daily Inquirer & other 70+ titles, share up to 5 gadgets, listen to the news, download as early as 4am & share articles on social media. Call 896 6000.