Katrina Halili still learning to breastfeed baby Katrence
"She's a quiet girl, [who] often smiles."
This was how proud mom Katrina Halili described baby Katrence, her newborn daughter with singer Kris Lawrence.
The first-time mother seemingly has no difficulty taking care of her baby since "she sleeps most of the time."
"She only cries when she's hungry or when she gets frustrated because she's not getting enough milk from me," Katrina, 26, said.
"I'm still learning how to breastfeed her," she explained. "I'm lucky that my mom is flying to Manila [from Palawan] to help me take care of Katrence during the baby's first months."
She said she needed all the help she could get, especially since she was only starting to recover from her cesarean operation.
Katrina delivered Katrence, who weighed 6.6 lbs, on Sept. 18 at St. Luke's Medical Center in Taguig City. The actress was discharged from the hospital during the weekend.
So beautiful
"Indescribable" was how Kris Lawrence said he felt upon laying eyes on Katrence.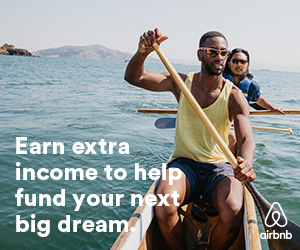 "She is so beautiful," he gushed.
He also said in a message on his Twitter account: "When you look at your own kid and she looks back at you … everything around you turns into a blur, stops, mutes and it's just the two of you. Wow!"
The Filipino-American singer vowed to be a model parent to his daughter. He said: "We will raise her to become a good person. We will do anything for Katrence."
Kris held Katrina's hand as she went through labor pains for 16 hours. "We were hoping for a normal delivery so I could heal faster, but my cervix didn't open big enough to make this possible. We tried to wait longer but this only made me very weak and tired," the actress told the Inquirer in a phone interview.
She recalled how she kept tossing and turning as her contractions became more frequent. "This worried Kris," she said in Filipino.
Kris recounted: "Although I know Katrina has high tolerance for pain, I still couldn't stand looking at her hurting so much. Naawa ako (I pitied her)."
Katrina, a contract artist of GMA 7, said she planned to go back to work in January 2013 after her baby's baptism.
She wants Katrence to celebrate her first Christmas and New Year in Palawan, the actress' home province.
Katrina first joined show biz via the reality talent search "Starstruck" on GMA 7. She appeared in the fantasy-thriller "My Beloved" before she took a break due to her pregnancy.
Kris, who has an exclusive contract with GMA network as well, is now a regular performer in the Sunday variety show "Party Pilipinas."
E-mail mcruz@inquirer.com.ph
Subscribe to INQUIRER PLUS to get access to The Philippine Daily Inquirer & other 70+ titles, share up to 5 gadgets, listen to the news, download as early as 4am & share articles on social media. Call 896 6000.