US-trained indie director crosses over
After earning his stripes at the Los Angeles Film School, RD Alba returns home to shoot and screen his first full-length feature, "Biktima," which opens in local cinemas today.
Alba—who was born in Bohol, but grew up in Philadelphia—feels it's important for wider audiences to watch indie films.
In an e-mail interview, he described a "theatrical run" for indies as "a huge deal."
"There are many talented indie filmmakers that should be given a chance to shine," he said.
A commercial run is also a heartfelt way to express his gratitude to the cast and crew: "I am thankful to all the hard-working people who made all this possible."
On top of his thank-you list are lead stars Cesar Montano and Angel Aquino, who play a married couple separated by tragedy and later reunited under trying circumstances as well.
He counts himself lucky that he had seasoned actors (including Sunshine Cruz, Ricky Davao, Philip Anthony and Mercedes Cabral) on board.
Transformation
"Viewers will witness Angel's transformation," he remarked. "They will see every side of her character. She is perfect for the role (of a reporter who vanishes and is held captive by bandits)."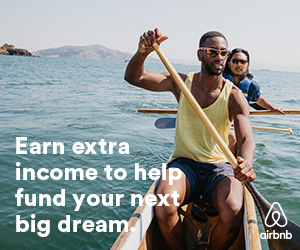 He praised Aquino as "an amazing actress … you can see the vulnerability and strength in her eyes."
Montano has been Alba's friend from way back. Alba worked as associate producer in the 2004 film "Panaghoy sa Suba," which Montano directed.
"Cesar and I always agree on the technical aspects, the characterization, the flow, the totality of the film," he said.
Alba, or Jose in real life (RD are the initials of his parents Ray and Disi), shot the film for eight days, using two Red One cameras.
Fil-Am formula
He had a simple goal in making this film. "I wanted to create a certain formula that would link American filmmaking and Filipino cinema."
He explained that he made use of the "shooting and editing" skills he had picked up in film school to tell a story that is intrinsically "Filipino but has universal resonance."
He counts Alfred Hitchcock, Wes Craven, Quentin Tarantino and Steven Spielberg as some of his cinematic influences. Among Filipino filmmakers, he looks up to Brillante Mendoza, Marilou Diaz-Abaya and Montano, of course.
In 2002, he returned to the country to direct the Cebuano series "Kapalaran" (starring Chanda Romero, Pilar Pilapil Joel Torre) and later helmed "Milyonaryong Mini" (with Cherry Lou, Giselle Sanchez, Juliana Palermo), which aired in 2006, both for ABS-CBN Regional Network.
He hopes to submit "Biktima" to the Sundance indie film fest next year.
After "Bikitma," he is set to work on a movie for HBO/Showtime with actor Rockmond Dunbar, who starred in the US series "Prison Break."
"I have a World War II thriller in the works, too," he said.
(bayanisandiegojr@gmail.com)
Subscribe to INQUIRER PLUS to get access to The Philippine Daily Inquirer & other 70+ titles, share up to 5 gadgets, listen to the news, download as early as 4am & share articles on social media. Call 896 6000.