Nora Aunor hot tip to clinch Venice's best actress prize
French, Korean, US films tipped to win Golden Lion
MANILA, Philippines—Multi-awarded actress Nora Aunor is a hot tip for best actress at the ongoing Venice film festival, according to critics.
Aunor is competing for best actress for her portrayal of a Badjao midwife who cannot conceive and lets her husband find a second wife who can give him a child in the latest Brillante Mendoza film "Sinapupunan" ("Thy Womb").
Earlier Friday, the Philippine superstar received the Bisato d'Oro critics award. Mendoza, meanwhile, bagged the La Navicella–Venezia Cinema Award, which is bestowed on directors of films that are "considered particularly relevant for the affirmation of human values."
"Thy Womb", whose world premiere in Venice received a standing ovation on Thursday, is one of the 18 movies vying for the prestigious Golden Lion award at the Venice International Film Festival.
The intensity of the plot comes from the shame of infertility and the relationship between the two women in a tradition-bound fishing community on the islands of Tawi-Tawi in the Mindanao region.
But critics say that "Thy Womb" has an outside chance to clinch the prize.
Mendoza won the award for best director at Cannes in 2009 for his "Kinatay" ("Butchered") about the fallout from a brutal gang killing.
Mendoza told Agence France-Presse that he wanted to show a "really different" side to the conflict-ridden region which he said had "an amazing culture," adding that film was for him "a very rare opportunity to change the mindset of people."
Movies from France, South Korea and the United States are tipped by critics as the favorites to win this year's Golden Lion award due to be announced later on Saturday.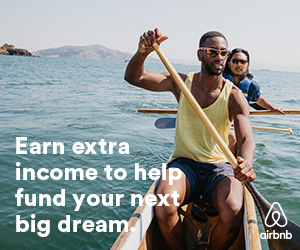 French director Olivier Assayas charmed audiences with "Apres mai" ("Something in the Air") — a coming of age story about a group of youngsters preparing for adult life during years of heady idealism in the early 1970s.
The contrast in style could not be greater with "Pieta" by South Korea's Kim Ki-duk, who tells a bleak tale about a diabolical loan shark struggling for redemption in a gut-wrenching condemnation of money-grabbing capitalism.
Strong performances by Joaquin Phoenix and Philip Seymour Hoffman in Paul Thomas Anderson's "The Master" also wowed critics in this film inspired by the early years of the Scientology movement of L. Ron Hubbard in the 1950s.
Phoenix, who snubbed a press conference by refusing to answer questions and smoking a cigarette instead, is the hot favorite for the best actor prize for his role as the troubled disciple to Hoffman's charismatic leader.
Some reports say the prize could even be shared between him and Hoffman.
Other favorites for the prize include Dennis Quaid in a complex role as a corn farmer in rural Iowa in "At any price" and Kad Merad as an ordinary man thrust into overnight celebrity status against his will in "Superstar".
The world's oldest film festival has brought Hollywood veterans like Robert Redford and new stars Selena Gomez and Vanessa Hudgens as well as art house auteurs from around the globe to the seaside resort of the Venice Lido.
A total of 18 films are competing at the festival, including the eagerly awaited "To the wonder" by Terrence Malick which however disappointed many critics with its overtly auteurish visual story of love in its many forms.
The choices of a nine-person jury led by veteran US director and producer Michael Mann are due to be announced in a ceremony starting at 1700 GMT.
Franziska Petri as a frigid adultress in the Russian film "Izmena" ("Betrayal") and Maria Hofstaetter as an obsessive Catholic in Austria's "Paradies: Glaube" ("Paradise: Faith") are also in the running.
A first-time feature by Rama Burshtein, an Orthodox Hasidic director from Israel, impressed critics with its sensitive and beautifully-shot story of an emotional young girl preparing for marriage in a deeply traditional community.
Some critics have pointed to Burshtein as a possible best director winner.
The festival has featured dozens more films, including several new talents from an Arab world in upheaval and a strong focus on the social and moral fallout from the economic crisis sweeping Europe and the United States.
The crisis has had its effect on the festival itself with hotel bookings down an average of 10 percent from last year according to a local association of hotels, which in previous years have been booked out months in advance. Agence France-Presse, with a report from Bayani San Diego Jr., Inquirer Entertainment
Read also:
Nora Aunor wins critics award in Venice
Brillante Mendoza wins La Navicella prize at Venice filmfest
Subscribe to INQUIRER PLUS to get access to The Philippine Daily Inquirer & other 70+ titles, share up to 5 gadgets, listen to the news, download as early as 4am & share articles on social media. Call 896 6000.