CLICK!
What keeps this world traveler going
Mumbai-born and Singapore-raised travel host/writer Anita Kapoor loves her job because, she says, it connects people.
Coming from what she sees as parallel worlds—India and Singapore—and being an experienced traveler, she has probably seen it all. But she says many things still shock her. "Only," she quips, "I recover very fast."
In a posted video interview, Kapoor once said that people became jaded when they didn't have a sense of belonging, when things passed them by. Travel, she pointed out, bridged the gap.
"Being interested in things that are wrong keeps me going; that keeps me young and alive," she tells Inquirer.
Kapoor's love for travel was the result of her parents moving from Mumbai to Singapore. She explains: "Many people from all parts of the world come to both places to make their fortune. Mumbai gave my life a start; Singapore exposed me to the entire world."
In 2003, she won the Discovery Travel and Adventure channel's search for a Singapore host. This led to many hosting stints, including "Secret Singapore."
In 2004, she became deputy editor of Harper's Bazaar Singapore and started her independent journalism career.
Among the places she has visited as host of the shows "Lonely Planet Stressbuster," "Faceoff with Anita Kapoor," "Exotic Escapades" and "Ultimate Escape" are China, Kota Kinabalu, Tanzania, Hong Kong and Spain.
As host of TLC's new travel show, "Go Asia with Anita Kapoor," she gets to explore more diverse Asian cultures and changing lifestyles. Her destinations include Mumbai (sort of a homecoming), Bangkok, Kuala Lumpur and Manila.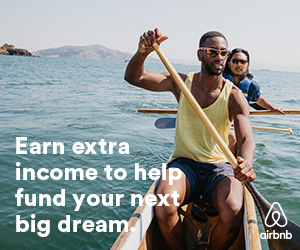 She notes that Manila's "most striking features" are its people and their faith. She elaborates: "It's interesting how the people accept faith healing. I think I'd like to check out the tribal cultures as well." In the end she concludes that the "Go Asia" feature on Manila "just touched the tip of the iceberg. I want to know more."
Specifically, she wishes to discover "hidden pleasures" not usually experienced by regular tourists.
Kapoor also wants to see beyond the stereotypical global image of Filipinos as domestic helpers and entertainers.
She says Filipinos are naturally entertaining, charismatic and talented, but feels "there are more stories about the country that are likewise worth telling."
A compelling factor for her, Kapoor says, is meeting "great representatives" of a country. Embarking on a destination, she starts by doing lots of research and finding the right contacts.
In her traveling bags are clothes that are both functional and stylish, and easily mixed and matched. Four pairs of footwear, a travel adapter and an iPad are among her other basic requirements.
Her dream destination is definitely Antarctica. "I would also love to see Serengeti (in Tanzania)."
"Go Asia with Anita Kapoor" airs on TLC Mondays at 9 p.m. starting tonight.
* * *
'Life's Too Short'
From Ricky Gervais and Stephen Merchant, "Life's Too Short" is a faux documentary starring Warwick Davis ("Willow," the "Harry Potter" and "Star Wars" films) as a fictionalized version of himself: A person down on his luck, desperately trying to hustle and connive his way back to the spotlight.
Each episode features cameos by top Hollywood stars including Johnny Depp, Liam Neeson, Sting, Helena Bonham Carter, Steve Carell and Kat Deeley.
It premieres tonight at 10 p.m. exclusively on HBO, and 9 p.m. on HBO HD. Brand-new episodes air weekly in the same time slots.
'The Devils Ride'
For the first time this month, Discovery Channel goes inside the world of motorcycle clubs with the members of San Diego's Laffing Devils in its new series, "The Devils Ride."
Led by their president, Gipsy, the club members prove their commitment in spite of the internal conflicts and challenges that they all face.
The series airs Thursdays at 11 p.m. starting Sept. 13 on Discovery.
'Unchained Reaction'
Teams harness ingenuity, innovation and know-how to build contraptions on a massive scale.
The show premieres Sept. 14 at 10 p.m. also on Discovery.
'Follow'
Find out  the latest buzz and newest trends in the lifestyle scene in  the metropolis with "Follow," hosted by consistent best-dressed A-lister Mandy de la Rama-Santos.
"Follow" airs on Solar Entertainment's 2nd Avenue channel, Mondays through Thursdays, 6 and 8 p.m.; and Tuesdays through Fridays, 8 a.m. and 2 p.m.
Subscribe to INQUIRER PLUS to get access to The Philippine Daily Inquirer & other 70+ titles, share up to 5 gadgets, listen to the news, download as early as 4am & share articles on social media. Call 896 6000.