Friends rush to help ailing star
Dulce is working for a happy ending to the hard, heartbreaking life of fellow Cebuana chanteuse
All throughout this conversation on Wednesday, singer Dulce tried her best to remain calm. Several times, however, she failed to hold back the tears for her dear friend, fellow Cebuana chanteuse Susan Fuentes, who was, at the time, confined at the National Kidney and Transplant Institute in Quezon City.
According to Dulce, Susan was no longer the charming, bright-eyed singer, who popularized the hits "Usahay" and "Miss Kita Kung Christmas" in the 1970s.
"She's in bad shape," Dulce revealed. "She has lost a lot of weight and has jaundice."
Just hours before the Inquirer interview, Susan had been delirious, calling for Dulce again and again, the latter said. "She also kept asking for her children." Susan told her that the last time she saw those kids was 11 years ago.
Forgiveness
Dulce related: "She said she wanted to ask forgiveness from her children before she left this world. At the same time, it was obvious that she was scared and did not wish to give them any more trouble."
Life had been exceptionally hard and heartbreaking for Susan, Dulce said. "She's only 57."
The first time they met was in the 1970s. Dulce, only a teener, was a show biz neophyte. Susan was in her early 20s but had already retired from the biz and was sitting among the well-heeled audience in a concert held in the South.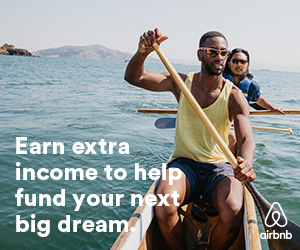 "I was so excited to see Susan there. I'd always looked up to her because she was a pioneer. After Pilita Corrales, it was Susan who paved the way for other Visayan singers like me, so we could cross over to mainstream pop music," Dulce recounted.
Two decades later, the late TV host Inday Badiday told Dulce that she had seen Susan at the indigent patients' section of the Kidney Institute.
"I argued with Ate Luds (Inday's nickname) pa and said it was impossible because Susan was with a wealthy man, that she was treated like a queen, driven around in a Mercedes Benz and surrounded by bodyguards," Dulce said.
Four years ago, Dulce bumped into Susan by chance at a church event.
Only then did Dulce realize the extent of Susan's tribulations. "She wasn't the same Susan I admired from afar when I was a teenager."
Susan's spirit was broken. She had lost her will to live.
Whenever Dulce mentioned that "Usahay" and "Miss Kita Kung Christmas" were played regularly on the radio in Visayas and Mindanao, Susan would be incredulous.
Telling her story
"When I was in Cebu once, I called her so she could hear her voice on the radio," Dulce recalled.
She also tried to help Susan regain self-confidence. "I got her singing jobs  in Cebu and Bohol."
Slowly, Susan opened up to Dulce.
"She finally told me her story. She didn't hide anything."
Dulce learned of Susan's family problems that soon led to separation from her children. Susan had struggled with drugs, too, and doctors suspected that this had led to her kidney ailment. Dulce discovered that Susan had kidney transplant in 2002.
Susan became a regular visitor in Dulce's home. "We'd chat. She'd play with my kids," Dulce said.
This year, Susan's health took a turn for the worse.
Faced with Susan's mounting medical bills, Dulce had to ask help from the Organisasyon ng mga Pilipinong Mangaawit (OPM).
To supplement OPM's assistance, Dulce thought of mounting a benefit show, entitled "Usahay … A Moment for Susan," set Aug. 28 at Zirkoh Morato in Quezon City.
Among the entertainers who will perform in the fundraiser are Manilyn Reynes, The CompanY, Gary Granada, Nonoy Zuñiga, Aiza Seguerra, Jose Mari Chan, Marco Sison, Jett Pangan, Isay Alvarez, and Frencheska Farr.
With the proceeds from the show, Dulce hopes to settle Susan's hospital bills which, at one point, went as high as P180,000.
While the whole world seemed to have turned its back on Susan, her colleagues in the music industry are rallying to her side.
"I wish that Susan would get the chance to resolve her problems with her family," Dulce said. "More than her illness, what pains her is that she hasn't seen her children in a long while."
Dulce recalled a piece of music trivia: "Susan recorded 'Usahay' in 1978, 34 years ago, when she was pregnant with her eldest child."
The irony wasn't lost on Dulce. "The song 'Usahay' is about longing, dreaming to be loved … exactly what she's going through right now."
Last Thursday, Susan's son called and she was able to say that she loved him. After the call, Dulce said, Susan was able to sleep soundly, the first time in weeks.
The next day, Susan was discharged from the hospital after Dulce signed a promissory note saying the bills would be settled after the benefit concert.
(bayanisandiegojr@gmail.com)
Subscribe to INQUIRER PLUS to get access to The Philippine Daily Inquirer & other 70+ titles, share up to 5 gadgets, listen to the news, download as early as 4am & share articles on social media. Call 896 6000.