OUT OF CLOSET
Inside the Martian Hub
The wildly popular seven-member boy band Down to Mars is known not just for its "interpop" music, but also for its eccentric fashion sense.
Composed of Sky (Mike Young), Jang (Nasser Amparna), Jeongwon (Song), Yheen (Bryan Valero), Kenji (Mark Chua), Kiro (Jaybee Rivera) and Daisuke (Hagihara), the group recently released its self-titled album, which contains a good mix of acoustic, electronic pop and R&B tunes—or what it likes to call interpop.
The guys say they don't shop for clothes together, so as to avoid attracting the attention of screaming fans. "We shop in pairs and try to be inconspicuous," Jang tells Living Stars during a visit to the home they call "Martian Hub," the location of which the guys made us promise not to disclose.
Yheen relates: "It helps that we already know what each one likes. When I spot something at the mall that I know Kenji likes, for example, I get it for him. He just pays up later."
Kenji says he prefers wearing coats and boots, while Kiro is into sleeveless and hooded shirts. Sky is the rebel type—he likes dark-colored tops and skinny jeans. Jeongwon favors baggy pants and loose shirts.
Jang, who describes himself as the "good-boy type," says he's into knitted tops and cardigans, while Daisuke likes jackets and checkered buttoned-down shirts. Yheen, who also works as a ramp model, says he gets away with just about any outfit.
No infighting
Down To Mars appears regularly on the GMA 7 Sunday variety show "Party Pilipinas."
Its members claim to have never fought over stuff in their wardrobe.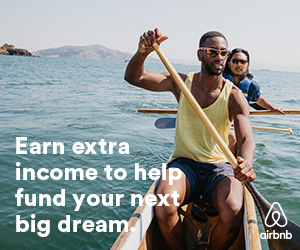 "When we get our costumes from the stylist in 'Party Pilipinas,' they already have name tags," says Jeongwon. "But even if there were none, we know which should be worn by whom. This happened last weekend, when we were given two sets of seven identical-looking costumes for the show," Yheen adds.
What the guys quarrel about is who gets to use the bathroom first. "Kenji is the slowest to get dressed! It takes him four hours to fix himself. We end up banging our fists on the bathroom door whenever he's inside," says Jang.
Sky is the group's newest member. "I wore this black jacket during my first performance," he says, showing us a leather piece with knitted collar. "This other black leather item was what I wore when we shot our first music video. It's handmade. I personally requested the studs. I have yet to use this outfit again."
Shoe collector
The black blazer by designer Julius Tarog is "probably the most expensive costume I have," says Sky. "It also has an interesting brooch. In one performance, I matched it with black pants, a top hat and a pair of red gloves."
The young singer was once an importer of designer shoes from Korea and the United States. "This was long before I joined the group. I used to buy only branded stuff like Louis Vuitton, Doc Martens or Jeremy Scott. Ironically, my current favorite is this pair of boat shoes. I forgot the name of the designer so I'm now asking the 'Party Pilipinas' stylist to find him for me so I can buy more."
Sky, the shoe collector, adds: "Maarte ako sa shoes (I'm particular about shoes). Among the group, my shoes are the most stylish. I like them in neon or loud colors. If they're in black, they're full of studs."
Spokesperson
"The jacket I wore for our first music video has star-shaped buttons. I like what the star symbolizes. I hope to be one in this business someday," says Jang. "The jackets we wore reflected our personalities. Mine looks like the commander's jacket. This is because I'm the group's spokesperson. The members rely on me when they are unable to express themselves."
"I still remember when I first wore this jacket," says Jang, showing us a mustard-colored piece. "It was on Feb. 10, 2009. It was one of our first performances as Down To Mars, in a Quezon City mall. Yellow was the color assigned to me. I didn't like it the first time, but it grew on me."
Jang's favorite jacket is a gift from his mom, who got it during a recent trip to the United States. "I haven't worn this. It's a leopard-print piece made from synthetic leather. Agaw eksena ito dito sa Manila (It's a scene-stealer here in Manila), but I guess I can use this when we perform in Korea soon."
"My favorite pair of shoes is not branded. It's just from Divisoria. What's special about it is that my mom bought it for my birthday three years ago," says Jang, showing a pair of green loafers. "In 'Party Pilipinas,' we often wear boots, but our manager (Geleen Eugenio) liked it when she saw me wear this the first time."
He adds: "This is special because I wore it for our music video shoot. At first, I had a hard time thinking of how the costume could reflect my musicality, then I thought of the lyre. The
designer incorporated this in his design."
Special
The Ed Hardy green jacket is special to Jeongwon because fellow GMA 7 contract artist Marian Rivera thought it was flattering on him. "I bought this in Thailand and first wore it while shooting a music video with Marian." A red jacket, made of synthetic leather, is another favorite. "I like the color, it's striking. I first wore it when our group auditioned in GMA 7. I also wore it during our first concert in Butuan City."
"My favorite pair of shoes is from Zoo York," says Jeongwon. "My brother gave this to me as a congratulatory present when he learned that the group had been signed up as a regular performer in 'Party Pilipinas.' My brother had never given me a gift before that."
Top Gun
"This brown pilot jacket was what I wore at the Butuan concert. Kenji and her mom bought this for me in Hong Kong. I always match it with Wayfarers. It's my 'Top Gun' look," says Yheen. "My other favorite jacket is the one I used for the music video. I didn't request a particular design, but I liked that it has a long coat tail. It's my 'Matrix' look."
Yheen's favorite shoes is only available online. "It's by the Flying Dutchman. I got this right after a photo shoot for our album during the summer. I like it because its style is very relaxed. I go for low-cut pieces. I don't like heavy shoes or boots."
Kenji says: "I got this leather jacket from a fan two weeks after the group first performed in  'Party Pilipinas.' It has a big letter K on the chest. I like it because it's personalized. I first wore this in 'Walang Tulugan' and the fan said she was happy to have seen me wear it on TV."
Stars
The young singer shows an interesting find from a thrift shop that he visited recently. "I got this jacket for only P50. It doesn't look cheap when I wear it. I have yet to find the perfect
occasion to use it, though," he says. "My jacket for the music video has many star buttons. I requested them because that's the band's logo. I actually like star designs even on my earrings."
"I just love wearing boots. It makes a person look interesting and different. You stand out," he explains. "My favorite is this pair from Speedo. It's actually something you wear for motocross. It costs P11,000. Each of the band members has a pair. It's perfect with almost all our outfits."
Lucky jacket
"This hooded sleeveless piece was what I wore during my solo production number in our Butuan concert. I consider it a lucky jacket because I was able to perform my solo act well," Kiro says. "The leather jacket made for me in our music video was also sleeveless, as expected. What's unique about it is that it has tassels all over. It makes me—and any person wearing it, I guess—stand out."
He also considers the denim jacket he wore for the group's GMA 7 audition a favorite.
"Most of my outfits are custom-made. I commissioned someone to make them for me. I get ideas from magazines and online sites," says Kiro. "This pair of eight-hole, leather-rubber shoes is my favorite. I bought it using the money I earned from a fashion show in 2010. I like hi-cuts but I'm not into basketball rubber shoes. I find them too bulky."
Anything blue
Daisuke loves anything blue, especially his pair of blue canvas shoes from Dior. "Yheen got this pair for me. I really don't go for branded items; however, I like this because it's low-cut. The style suits me."
"Kenji and his mom bought this for me," Dai says of a blue-checkered jacket made of synthetic leather. "I wore this for our concert in Butuan." Dai's red jacket is likewise memorable. He wore it when the group performed 'Sky is the Limit' in 'Party Pilipinas.' That is one of our best performances in the show so far."
(E-mail: mcruz@inquirer.com.ph)
Subscribe to INQUIRER PLUS to get access to The Philippine Daily Inquirer & other 70+ titles, share up to 5 gadgets, listen to the news, download as early as 4am & share articles on social media. Call 896 6000.