Viewfinder
Stars set to shine in Cinemalaya 2012
When the latest edition of the Cinemalaya alternative film festival and competition opens later this month, movie buffs may be surprised to see so many stars topbilling or playing important roles in a number of its official entries.
In the Director's showcase for established filmmakers, Jose Javier Reyes' "Mga Mumunting Lihim" has Iza Calzado, Judy Ann Santos, Janice de Belen and Agot Isidro. Jun Lana's "Bwakaw" fields Eddie Garcia. Lawrence Fajardo's "Posas" topbills Nico Antionio and Bangs Garela. Raymond Red's "Kamera Obskura" has Pen Medina and Joel Torre. And Adolf Alix's "Kalayaan" stars Zanjoe Marudo and Luis Alandy.
In addition, the entries in the New Breed category feature these stellar draws: Dennis Trillo in Aloy Adlawan's "Ang Katiwala," Coco Martin in Emmanuel Palo's "Santo Niña," Shamaine Buencamino in Loy Arcenas' "REquieme!," Kristoffer King in Paul Sta. Ana's "Oros," JM de Guzman in Lemuel Lorca's "Intoy Shokoy," Carlo Aquino in Mes de Guzman's "Diablo," Sue Prado in Julius Cena's "Mga Dayo," Jodi Sta. Maria and Mylene Dizon in Vincent Sandoval's "Aparisyon," Dawn Zulueta in Marietta Jamora's "Ang Nawawala," and Albie Casiño in Gino Santos' "The Animals."
Indie vs maindie
What's going on here?
Time was when indie was indie and maindie was maindie—and hardly ever did the twain meet. These days, however, on both sides of the "exchange," the key people involved are finding a comfortable common ground—and many reasons to work together—that is proving to be mutually beneficial.
Why do name stars like Judy Ann Santos, Eddie Garcia, Iza Calzado, Zanjoe Marudo, Dennis Trillo, Coco Martin, JM de Guzman, Jodi Sta. Maria and Dawn Zulueta "go indie"? Because that's where the good and really challenging roles are, complex characters that make them work harder and dig deeper into their thespic resources to come up with their best portrayals.
Aside from the thespic benefits they derive, some stars appear in productions for a fraction of their usual acting fees (some of them even do it for free) because they see in the indie film wave nothing less than the future of the Filipino movie industry, and they want to give the realization of that future a much-needed helping hand.
Stellar appeal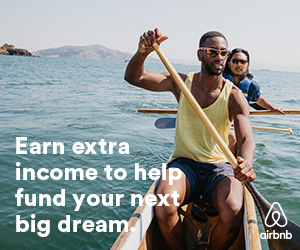 Since their stellar appeal attracts viewers, the hope is that the indie films they appear in will end up making money, so their writer-directors can continue coming up with exceptional films.
The dodgy thing, of course, is the ability to "marry" the role with the star, not just using his or her star value for its own sake.
Not only should the indie outing be good for the star's career, he or she should also be able to do full justice to the role up for stellar casting, or else the bad fit would be embarrassingly obvious for everyone concerned.
Some people see a basic disconnect in stars' indie portrayals—a contradiction, even—because they're coming from different directions. But, the fact remains that indies have to appeal to a wider audience to remain financially solvent and thus be continuously productive—and, if the right star with the requisite enlightened attitude can be found to fit a challenging indie role, it could work.
Subscribe to INQUIRER PLUS to get access to The Philippine Daily Inquirer & other 70+ titles, share up to 5 gadgets, listen to the news, download as early as 4am & share articles on social media. Call 896 6000.