Chard not averse to possible TV5-GMA 7 merger
Richard Gutierrez, one of GMA 7's top male stars, isn't averse to the possible merger of the Kapuso and Kapatid networks.
(There is talk that TV5's Manny V. Pangilinan is interested in buying GMA 7.)
"If it would lead to the two networks working together … if it would be for the good of the industry, then I am all for it," he told Inquirer in a one-on-one during the launch of his Gutz & Glory Deo Cologne line for Bench.
It's good news for him also because it could allow him to work with his sister Ruffa Gutierrez, a TV5 contract star.
Chard, as he is known in the biz, said it might lead to more documentary specials and shows on the environment as well. (GMA News and Public Affairs was able to cultivate his passion for the cause with a string of specials.)
The actor recounted waking up at the crack of dawn to join a fisherman in the open seas for his last docu, "Oras Na," on GMA 7.
During that simple boat ride near Polo, Aklan, he was exposed not just to the elements, but also to disturbing realities. He saw first-hand the harsh life of fisher folk and the alarming state of our diminishing marine resources. "After two and a half hours, the fisherman caught only four [fishes]," he said.
New show
This month, he embarks on another expedition with his new travel/extreme sports program, "Pinoy Adventures" (Sundays, prime time, starting May 13).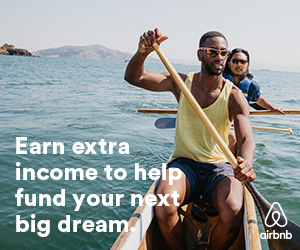 "The show allows me and the viewers to explore places most Filipinos haven't seen," he said. On top of his list of must-visit spots are Palawan, Aklan, Romblon, Bohol, Benguet and Sagada.
His dream episode for the show is to climb the country's highest peaks—Mt. Pulag, Apo, Guiting-Guiting, among others. "It's something I haven't done before. In past docu specials, I went diving and snorkeling. I would need special technical training for mountain climbing. It's a new adventure, a new challenge."
In the show, so far, he has gone mountain biking and rapeling near the waterfalls on Sibuyan Island in Romblon, and spelunking in Linapacan, Palawan.
He took a zip line ride on Sibuyan, a place he would like to revisit soon. "It is a good example because it uses clean energy. With its numerous waterfalls, it was able to harness hydroelectric power," he related.
Chard has competed in triathlons as well. He has joined marathons here (Cebu) and abroad (Guam) and plans to join the international Iron Man race (also in Cebu) in August.
Mom's town
"It's important for me to run in Cebu, my mom's home province," he said. "It's exciting because all my relatives will be there to cheer me on."
He trains "almost every day," he reported. When he's busy with TV tapings, he makes it a point to bring his bike to the set. "I go biking between takes."
Speaking of new adventures, he has started work on the coming prime-time series, "Makapiling Kang Muli," where he is paired with leading ladies Carla Abellana and Sarah Lahbati for the first time.
He has yet to act opposite Sarah, but he has taped a few scenes with Carla at press time.
"Carla is a joy to work with. She's a pro. The mood on the set is always light and easy."
Chard took a hands-on approach to his new career as budding perfumer, too. He said he collaborated closely with the Bench team to come up with the two varieties of his deo-cologne.
"One for night and another for day. One is light (daytime) and the other is musky (nighttime)—like me in real life," he said. "I wear fresh scents in the morning, stronger colognes in the evening."
Subscribe to INQUIRER PLUS to get access to The Philippine Daily Inquirer & other 70+ titles, share up to 5 gadgets, listen to the news, download as early as 4am & share articles on social media. Call 896 6000.