After dad's birthday getaway, Bea Soriano-Dee vows to use socmed to spread info, updates on Tuguegarao
MANILA, Philippines — After her father drew flak for his supposed birthday getaway, entrepreneur Bea Soriano-Dee has vowed to use her social media platform to share relief information, as well as updates of Tuguegarao City, Cagayan, which was submerged in a massive flood due to the onslaught of Typhoon Ulysses (international name: Vamco).
In an Instagram story on Saturday, Soriano-Dee, who is the co-founder of lifestyle brand Sunnies Studios, also fully acknowledged that she is in a "place of privilege."
"I will use this platform to help spread rescue and relief information as well as updates about the city," Soriano-Dee said.
The entrepreneur also expressed that she was heartbroken for the Philippines, most especially for Tuguegarao City, which she said has a special place in her heart.
"My father has been in Tuguegarao since yesterday, and has been managing rescue and relief operations," she added, referring to her father, Tuguegarao City mayor and retired Philippine National Police official Jefferson Soriano.
Previously, the local official faced backlash on social media after netizens found out he was in Nasugbu, Batangas with his family for his birthday while Tuguegarao City was facing the onslaught of Ulysses.
Netizens discovered about Soriano's getaway after the entrepreneur posted, and later deleted, a photo on Instagram where she and her dad could be seen lounging in Nasugbu.
Soriano has since apologized, adding that he regrets leaving Tuguegarao City while it was being battered by Ulysses.
Tuguegarao City is the capital of Cagayan, which is currently under a state of calamity due to floods—the worse the province has seen in four decades.
JPV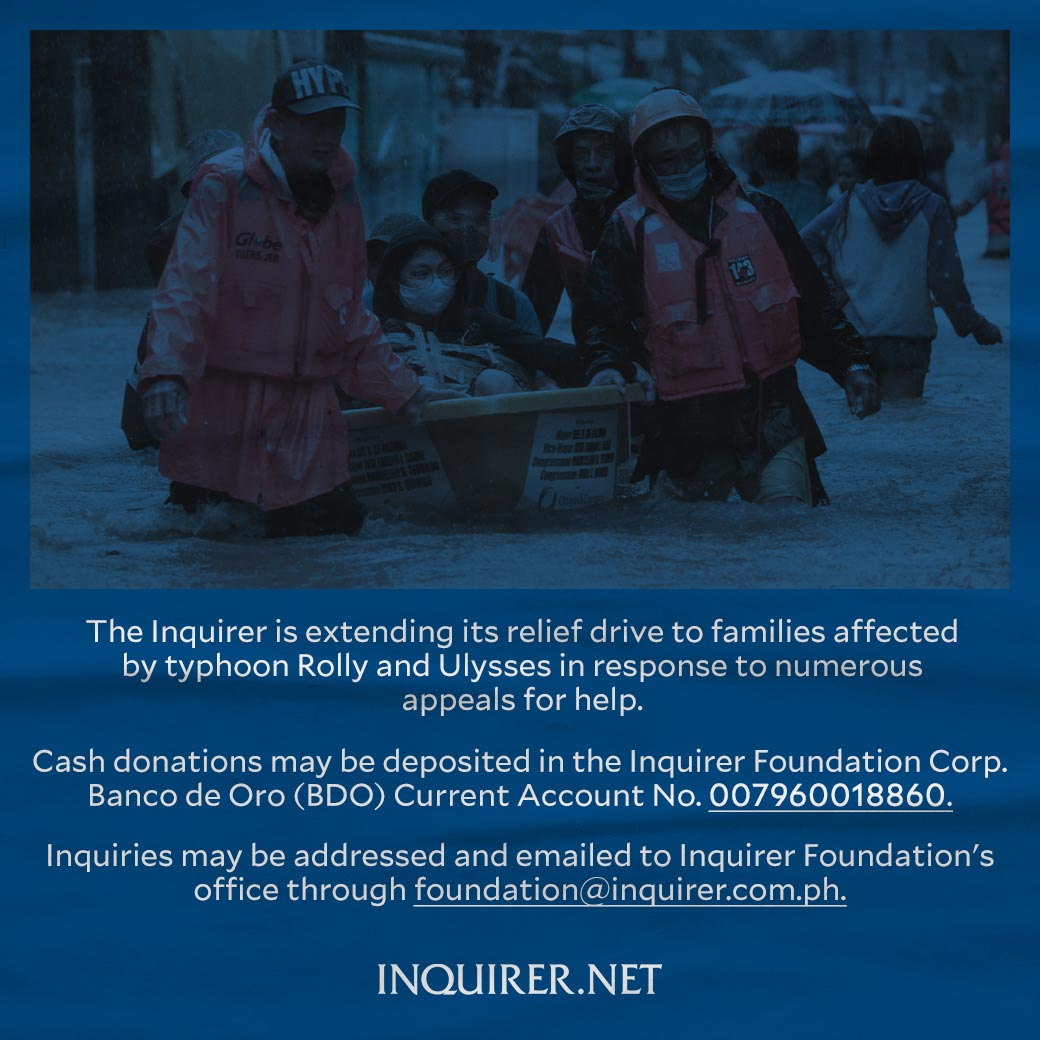 Subscribe to INQUIRER PLUS to get access to The Philippine Daily Inquirer & other 70+ titles, share up to 5 gadgets, listen to the news, download as early as 4am & share articles on social media. Call 896 6000.