In-demand indie star relishes the subtlety of movie portrayals
'TV acting can be impersonal'
MERCEDES Cabral considers acting in the movies more fulfilling than television work because she finds the latter "more technical and less personal."
"I love film," Cabral, 25, told Inquirer Entertainment during a recent visit to her home in White Plains, Quezon City. "I tried TV only because I wanted to explore all aspects of acting. Yes, I get to share a piece of myself with TV audiences, but … when I'm making a movie—I give my whole self."
Cabral admitted that she had a tough time working on ABS-CBN's drama series "Hiyas" (2011) "On film, everything is magnified — the movement of the eyes, the slightest twitching of the lips. The ['Hiyas'] director said my acting was subdued and suited only for film. He wanted me to exaggerate."
She added: "Also, in television work, you're always beating a deadline. It's normal to do 36 sequences in one day. You don't often get to study and become your character. There were times when I received my copy of the script the night before [taping]! Plus, it was not unusual for the creative team to change our lines at the last minute. I needed to adjust to that, too."
It pays the bills
However, the actress said that while movies give her fulfillment, it's TV work that pays the bills. "Being an indie actor just doesn't cut it. There's prestige in the fact that your projects are seen by an international audience, but … you need money to live!"
Cabral is a graduate of Fine Arts, major in Sculpture, of the University of the Philippines in Diliman, Quezon City. Audiences first took notice of her when she appeared in Brillante Mendoza's controversial independent film "Serbis," which competed in the 2008 Cannes Film Festival in France. She has not stopped making indie movies since.
She continuously challenges herself as an actress by accepting off-beat roles. She played a sex-crazed woman in Erick Salud's "Ligo Na U, Lapit Na Me" (2011), a zombie in the Visayan thriller "'Di Ingon Nato" (2011) by Ivan Zaldarriaga and Brandon Relucio, and soon, a mentally challenged girl in Ralston Jover's "Dog Show," scheduled for the 2012 L'Atelier du Festival in France this May.
Cabral said she almost turned down "'Di Ingon Nato," an entry to the 2011 Cinema One Originals Film Festival, because it required her to speak Bisaya. "I'm not Visayan. It was hard for me to express emotions in a dialect that I didn't understand well," she pointed out. "I also had second thoughts because it's a zombie film. I hadn't seen a locally produced zombie movie that was able to pull it off. But I was impressed with the way Brandon and Ivan wrote the script."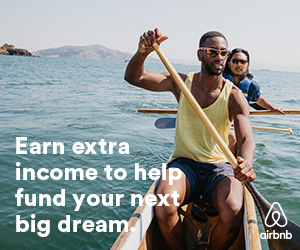 "Dog Show" was a finalist in the 2011 Cinemalaya Philippine Independent Film Festival, but its director pulled out from the competition allegedly because of creative differences with producers.
"This is based on a true story," Cabral told Inquirer Entertainment. "I play Nelia, a 33-year-old woman with the mind of a 6-year-old. I spent a week with her, learning how she walks, talks, cries and eats. I had to be this character, even think like her."
It's not unusual for her to get attached to a role and bring it home. "My character in the (Sarah Roxas) film 'Ganap na Babae' affected me very much. I worked on the film for just two days, but I was in character for a whole week," the actress recounted. "She was hard to shake off. Some nights, I cried myself to sleep. I had to arrange a nightout with friends just to shake off the depression."
Method acting
Cabral said this was like method acting. "It's a little risky," she said. "Luckily, I'm in this group called Actors' Playground, run by Direk Bombi Plata, which helps actors detach themselves from their characters."
Roles could be physically stressful, too, she said. "In an episode I did for 'Maalaala Mo Kaya,' where I played Martin del Rosario's mother, there was a scene where I had a heart-to-heart talk with my son. The director specifically told me to contain my anger and not have a breakdown. We worked on that scene for a day so it was hard controlling myself. After the final shot, my tears flowed. I was surprised to see the assistant director and my road manager sobbing as well!"
She would like very much to play a deranged woman. "I find Edward Norton's character in 'Primal Fear' really interesting. Also Rooney Mara's character in 'The Girl With the Dragon Tattoo' and Glenn Close's in  'Fatal Attraction.' Masarap paglaruan."
This is a job she is definitely thankful for, Cabral said. "Only actors get the chance to live different lives."
In July, she will be seen in the 2012 Cinemalaya entry "Ang Nawawala" by director Marietta Jamora. Meanwhile, she is working on another film by Mendoza, "Thy Womb," with Nora Aunor and Lovi Poe.
Subscribe to INQUIRER PLUS to get access to The Philippine Daily Inquirer & other 70+ titles, share up to 5 gadgets, listen to the news, download as early as 4am & share articles on social media. Call 896 6000.