Only In Hollywood
They said what? Stars' quotable quotes in 2018
Conclusion
LOS ANGELES—A joyous New Year to all of you, dear readers!
We continue our recap of the quotable quotes from some of the stars we interviewed in 2018.
CHARLIZE THERON
I live my authentic self. I don't really compartmentalize what exactly that is. Maybe I should. When I was very young, it became very clear through some tragedies in my life that life is really short. At the end of the day when I am on my deathbed, however or whenever it happens, I am only going to have myself to hold accountable for the life that I led.
RACHEL WEISZ
(On her love scene with Rachel McAdams in "Disobedience") It all centered around one woman's face in close-up. Then, the other woman was outside of the frame so you, the audience, have to imagine where this other woman is, where her face, tongue or finger is, what's happening.
You don't see it. You have to imagine it, which is more erotic than seeing breasts, bottoms and pubic hair. It's not just sex—it's their hearts, their soul. It's very deep.
RITA MORENO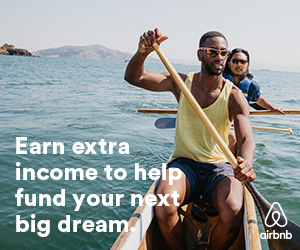 (Why she wore the late Pitoy Moreno's gown again, after 56 years) I wore that gown because it was the 90th anniversary of the Oscars, a very auspicious occasion. And I wore the dress that was very auspicious for me (because she won an Oscar in it). The other thing was, I didn't want to buy another gown.
Then it was my daughter (Fernanda Luisa Fisher) who watched the [Oscars] rehearsal the day before and gave me the idea. She said, "Mom, you don't see it but they do a piece of you singing 'America' (from 'West Side Story') and the film freezes. Why don't you wear that dress?" It was her idea. And that apparently made an impression.
DARREN CRISS
(On the irony that in the most important role so far in his career, Darren played a Filipino-American who was on America's 10 most wanted list in "The Assassination of Gianni Versace: American Crime Story") The only thing that I can hope I'm doing is trying to create some kind of light from so much darkness… So yeah, the irony is not beyond me that here I am, almost custom-built, just by sheer providence for this role.
How do we bring justice to something that is so devoid of justice? The only answer to that is trying to bring a conversation that can help us understand how these things can happen, how we can avoid it, how we can process a tragedy in terms of how did we get there and how we can avoid it in the future.
It is a strange, cruel irony, isn't it? It's the first time I've ever played anybody who was close to my [heritage], the first time ever anyone's asked about my ethnicity. So that's something we celebrate, and we like to talk about.
And so, if that sheds any positivity toward people who maybe feel more represented, especially when you talk about people like Jon Jon Briones who's from the Philippines and who has a wonderful role and does an excellent job. This is a show that is depicting, probably for the first time in my memory, a really complex Filipino character who was a real person and peers into a real Filipino family's life. To be able to shed light on that is very exciting. I'm very proud to be part of that.
AWKWAFINA
(On her experience making "Crazy Rich Asians") We're not all Asian-American. There were also Asian-British, Asian-Australian and others. The cool thing about "Crazy Rich Asians" was that there was no conversation. We were all Asians on set.
BILLY PORTER
When we don't know our history, we're doomed to repeat it. After the 2016 (presidential) election, we have been snatched back into a world that I personally have already lived through and I'm not interested in living through it again. I lived through the AIDS crisis. F–k Trump. We're not going back.
CONSTANCE WU
(On the lack of Asian representation in Hollywood movies) I don't blame anyone because I think most people are inherently good people, and they have good intentions. If most of Hollywood's creators are not Asian, they're going to tell stories that they're more familiar with. So I don't think there's necessarily any faults.
But the digital age is opening up more avenues for young creators to make work and when people see the responses to that, they want to invest in it.
JOSH GROBAN
(On his Broadway debut experience) It… taught me what my stamina could be. When you are in recorded music and you are attaining a certain level of fame, you can call your own shots. You can say, "Oh, I don't feel well today."
On Broadway, you have to show up. People are depending on you. So eight shows a week was a grind for almost a year. It taught me how much stronger I was than I thought.
I was able to get through nights where I had the flu… [and] nights where I had a sprained ankle. I fell down on the pit one night and had to get up and keep singing the song. You push through [boundaries] and you realize you have more than what you can do.
DAKOTA JOHNSON
(On working with a predominantly women cast in "Suspiria") What I have really learned is this sense that a lot of women and young girls are living with this outdated feeling that they must compete with other women. That isn't a concept in our film. It's not about skill. I learned that working with 40 women, from all age ranges, we were all so happy to be with each other all of the time. I'd like to perpetuate that and make films with female filmmakers.
I've learned that it's really important to keep propelling that idea forward. And that parity is important. There should be no other difference.
CAITRIONA BALFE
(On filming intimate scenes with Sam Heughan in "Outlander") Primarily, you have to go into any scene putting your character first. Sam and I are such close friends, but when action gets called, it's Claire and Jamie.
That's what's important in a scene. You go forward with what the characters' needs are, where [they] are. But, it's so great that we're such good friends. When you talk about how scenes are going to go, whether they are the love or fight scenes, he and I have each other's back.
We're just able to have a shorthand with each other. That really helps us at this point.
JAMIE DORNAN
Yeah, singing is something I have always enjoyed. I love the idea of doing something musical at some stage. I had an exciting meeting last week about something in that genre. So it would be cool to marry the things together.
E-mail rvnepales_5585@yahoo.com. Follow him at http://twitter.com/nepalesruben.
Subscribe to INQUIRER PLUS to get access to The Philippine Daily Inquirer & other 70+ titles, share up to 5 gadgets, listen to the news, download as early as 4am & share articles on social media. Call 896 6000.