Ricci Rivero hopes his basketball fans would support his 1st film 'Otlum'
While basketball will always be his No. 1 priority, Ricci Rivero said he enjoyed his recent venture into acting, and that he's open to doing more projects in the future.
"Let's see if my schedule permits—I begin playing again next year—and if they find characters that would fit me," the college basketball player told reporters at a recent press conference for the horror flick "Otlum," his debut film and an entry in the ongoing Metro Manila Film Festival.
The former De La Salle University star, who's expected to play for the University of the Philippines in the UAAP Season 82, admitted that acting is something "I'm not good at yet."
"Being new to this [industry], I I still have a lot to learn," he pointed out.
He may not have much experience in show biz, but "I have always been a fan since I was young."
In fact, people were surprised when he revealed earlier this year that he's a fan of Daniel Padilla and Kathryn Bernardo's love team (known as KathNiel). "Whether people believe it or not is up to them. But I'm a fan; you can even check my past tweets," said the cager-cum-actor, who has seen the tandem's recent movies.
Through basketball, Ricci has amassed a considerable following. But whether or not these same fans would support his show biz endeavor remains to be seen.
"I don't think I can just convince them, but I do hope that they also support me in this one," Ricci related.
He has his share of criticisms on social media, but he said he respects everyone's opinions, and would rather take such comments constructively.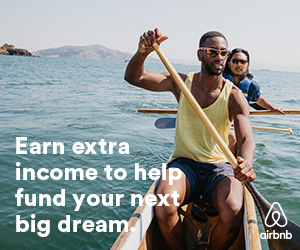 "I'm not perfect. I have a lot of shortcomings and I have made mistakes," said the 20-year-old celebrity, who was in hot water a couple of months ago, after he was caught on video yelling at a female fan.
"I won't take it negatively," added Ricci, who has since apologized to the female fan and his father personally. "You can't please everyone … And if you do something wrong, own up to it."
His film "Otlum" is up against other movies with bigger, more experienced stars. Ricci, however, doesn't see the MMFF as a competition.
"We're here to entertain viewers," he said.
Subscribe to INQUIRER PLUS to get access to The Philippine Daily Inquirer & other 70+ titles, share up to 5 gadgets, listen to the news, download as early as 4am & share articles on social media. Call 896 6000.