No more mimicking of other singers for Sarah G
The crowd bled red. On the screen, a countdown timer flashed, prompting the crowd to chant and brandish their glow sticks in unison with each passing second. "Narating na ba natin ang dulo?" a chorus of haunting voices sliced through the air, as the backdrop slowly lifted.
At last, there she was atop the multitiered stage, among the band and orchestra: Sarah Geronimo, the star of the night, opening her concert, "This 15 Me," with "Dulo," a dramatic ballad about a love coming to an end. The music swelled and, for a moment, she allowed herself to bask in her fans' adulation, with arms outstretched and head thrown back.
"Like I always say, I thought none of you would come. But you did. Happy anniversary to all of us!" she said, implying that the success she has had in show biz for the past 15 years wasn't all her; that she wouldn't be onstage if it weren't for the fans—some of whom came from the provinces and traveled for hours to make it to Smart Araneta Coliseum.
The concert, in many ways, looked back at Sarah's grueling—and, in hindsight, amusing—journey toward stardom. For the general public, she was an instant celebrity, catapulted to fame by a singing contest on television. But the chase for the dream started way before that.
Through a lighthearted skit, Sarah related to the audience how, as a kid, she was shuttled from one audition to another and entered every contest imaginable, belting out Shirley Bassey's torch songs.
She recounted landing a spot in a dance number on a variety show, where she found herself pushed farther and farther back. And there's the heartbreak of not seeing her ultimate idol, Michael Jackson, live in 1996, because her family didn't have money.
Sarah revisited some of the songs she used to sing when she was starting out, including, of course, "To Love You More," which she delivered with a fuller tone—even better than how she did it in "Star for a Night." Her singing influence was Celine Dion. And it showed in her interpretation of her older material, as in "How Could You Say You Love Me."
But this time, Sarah sang it with none of the affectations she used to put on. There was no use mimicking other singers anymore. She wanted to do it "her way," because she has
already found her voice.
She grew up being told that, in order to make it big, one has to sing and dance, and do them well—a complete package, so to speak. And she spent three hours proving that she's just that, dishing out segments that highlighted her different facets as a performer.
Earlier in the show, Sarah performed such hits as The Weeknd's "Die for You," and Kendrick Lamar and SZA's "All the Stars," which showed her ability to adapt and willingness to embrace a more modern type of R&B that's heavy on hip-hop and laced with thrashing electronic beats. She did a bit of rapping, which, while not entirely convincing, was still a committed effort.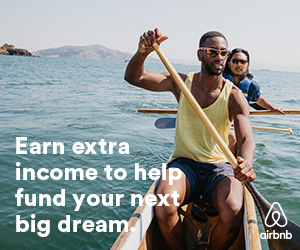 Dua Lipa's "Scared to Be Lonely" was slowed down, flourished with piano and strings, and arranged in a way that would better showcase her range and allow for spurts of big singing.
The segment on 1990s- and early 2000s-style R&B was understated, but one of the strongest of the concert.
Wearing a slick, all-black ensemble, the 29-year-old artist exuded sensuality—coupling her smooth singing with equally smooth dancing to such bops as Alicia Keys' "A Woman's Worth," Janet Jackson's "That's the Way Love Goes" and the sticky and sweet "Duyan," composed by frequent collaborators Thyro Alfaro and Yumi Lacsamana, for her latest album,
also titled "This 15 Me."
"Tala" featured some of the night's most robust dancing, which had Sarah pulling off Gwara Gwara-esque moves and some cracking floor work. In an exuberant dance showcase to a medley of bops, including "Finesse," "Havana," "New Rules," "Swish Swish" and "Gucci Gang," the crowd roared in approval, as Sarah served swagger and sass.
Sarah dabbled in bossa nova and had the fans shrieking during her duet on "Quando, Quando, Quando" with Daniel Padilla. Also joining her onstage were James Reid, Xian Lim and Mark Bautista.
The past couple of years saw Sarah dialing down her vocals and veering away from the birit-style singing that proved to be harmful to her instrument.
But just because she doesn't do it as much doesn't mean she can't handle big diva songs anymore. She sounded solid in "Natural Woman." And in "I Have Nothing," Sarah took her time, teasing and rousing the crowd with strategic pauses, before going for the high notes.
In the show's final moments, she ditched the shimmery gowns and body-hugging suits for a plain white
T-shirt and a pair of distressed jeans. "All my bags are packed / I'm ready to go." Upon realizing that she was singing "Leaving on a Jet Plane," the cheers dissolved into awws. And then it was quiet.
She sang the song plaintively and was nearly in tears at some point. The fans were just as emotional, and they couldn't help but wonder if Sarah was hinting at something: Is she taking a break? Is it about her boyfriend, Matteo Guidicelli? Or is it just that nagging feeling of uncertainty that comes with inhabiting the fleeting world of show biz?
But whatever it was on her mind at the time, it only fueled her next number, "I Don't Want to Miss a Thing." The performance had echoes of her take on "Creep" during her 2013 show: She took it on sitting down, writhing and kicking her feet as the song surged into a climax.
But, while it was far from pitch-perfect, it brimmed with passion—it was, as her song goes, "perfectly imperfect."
Subscribe to INQUIRER PLUS to get access to The Philippine Daily Inquirer & other 70+ titles, share up to 5 gadgets, listen to the news, download as early as 4am & share articles on social media. Call 896 6000.