WATCH: Alex Gonzaga unleashes dad's hidden makeup talent
"Boyfriend does my makeup" challenges have trended on YouTube vlogs, usually with less than satisfactory results. Alex Gonzaga took it a step further and asked her father to paint her face.
As it turns out, the TV host unlocked a hidden talent of dad Carlito, better known as Bonoy.
While her dad refused to be seen on camera, he willingly went through each step of the makeup process, as directed by mom Pinty and Alex.
From the beginning, dad Bonoy showed some skill as he spread liquid foundation with a sponge.
"Pagkatapos niyan magkakabooking (After this I'll get booked)," he said.
He revealed one of his secrets to applying powder. "Alam mo kung bakit pantay 'yan? Sanay ako mag-floor wax noong araw (You know why it's even? I used to wax the floor before)."
He also became critical of her looks as he applied concealer on Alex's eyebags. "Bakit ang pangit (Why is this so ugly)?"
Alex retorted, "Sama ng ugali nito! Anak mo ako, produkto n'yo ako (You're so mean! I'm your daughter, your product)."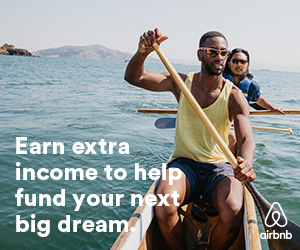 Even the way he steadied her head as he did her brows impressed Alex. "Huy daddy, itsura mo dito para ka talagang makeup artist (Hey dad, you really look like a makeup artist)," she said. 
Applying eye shadow came effortlessly, but the eyeliner needed some work.
He couldn't help but note that she looked like someone who would appear in a "senakulo" or the Easter play.
For mom, the eyeliner look was "pang-Pharaoh."
It also seemed he did some homework when he asked how to put on blush. "Pisngi o dito sa cheekbone (the cheek or cheekbones)?"
"Aba alam mga terms (Wow he knows the terms)," said Alex.
But bronzer and highlighting were lost on him: he called the former "dumi (dirt)" and thought highlighting literally meant "taas ilaw (high light)" and raised the ring light above her.
After some guidance, he successfully finished her makeup. He described the look as "para kang sa moro-moro (You look like you're from a folk play)."
It seems Alex expected worse from the challenge. "Parang nagfail tayo kasi parang maayos ang makeup ng daddy sa 'kin (I think we failed because dad put on makeup decently)," she said, labeling herself as "Gandang Bonoy."
"Antagal nito bago pilitin. Yun pala marunong, nagpapractice (It took so long before he was convinced. It turns out he knows how, he's been practicing)," she quipped.  /ra
RELATED STORIES:
WATCH: Alex Gonzaga is seductively funny in the bathroom for skincare routine vlog
LOOK: Alex Gonzaga's scene-stealing Instagram posts from European trip
Subscribe to INQUIRER PLUS to get access to The Philippine Daily Inquirer & other 70+ titles, share up to 5 gadgets, listen to the news, download as early as 4am & share articles on social media. Call 896 6000.