Learning from the 'Maestra'
Film celebrates unsung heroes
Actress Anna Luna considers herself fortunate that the real-life neophyte teacher she plays in the indie film "Maestra" was always present on the set.
Apart from director Lemuel Lorca, Anna could always run to board-topping teacher Iah Seraspi whenever she had a question. "I often asked Iah if what was written in the script actually happened to her," Anna recalled.
Iah would invariably confirm that the travails recounted in the screenplay by Archie del Mundo were based on real incidents.
Some of those hardships, Anna got to experience first-hand, like walking under the noonday sun for four hours to reach a school in a remote village. "In one scene, Iah had nothing but fish crackers with rice for dinner," Anna related. "Iah told me that that had happened before. So I tried it myself. It was delicious naman."
Anna feels strongly that other young people like her should watch "Maestra," which opens in SM Cinemas on Dec. 8 as part of Cine Lokal, so that they would be more appreciative of their blessings.
Millennials, Anna explained, could be a tad spoiled. "They have things easy and yet remain unsatisfied. They should learn from people like Iah, who never gave up in pursuing her dreams."
"Maestra"—which tells the stories of three generations of mentors, the newbie (Anna), the Aeta (Angeli Bayani) and the retiree (Gloria Sevilla)—depicts the quiet fortitude of public school teachers.
Producer Carl Balita pointed out that the movie's protagonists were inspired by real-life women whom he had met in his review centers.
"They're all admirable. We want to celebrate the heroism of teachers," said the producer. "This movie is our humble tribute to them for their immense contributions to our society."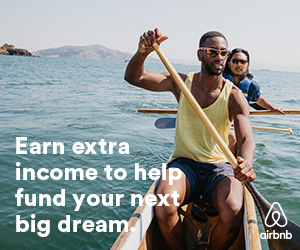 Direk Lem was just as impressed with the actresses who portrayed these unsung heroines.
"Tita Glo is amazing. She has incredible screen presence, and her memory remains as sharp as ever," Direk Lem noted. "Angeli has become a favorite ever since I directed her in 'Ned's Project.' While I've known Anna since she was a kid. Her father Rommel was my classmate at the Mowelfund Institute."
Anna, who won best actress at the Five Continents Film Festival in Venezuela for "Maestra," is keenly aware of the sacrifices that the teaching profession demands of its practitioners. "My grandmother was a teacher," Anna volunteered. "I also asked around. I have friends who are preschool teachers. Of course, I always turned to Iah for help."
Anna said she tried her best to embody Iah's dedication onscreen. "The only things I wasn't able to copy were her voluptuous figure … and her intelligence!"
Iah graduated cum laude at a university in her home province of Romblon, the producer remarked. "But her relatives kept discouraging her from teaching, because there was no money in it."
Iah, however, persevered "because she considers education her vocation, her mission in life."
Subscribe to INQUIRER PLUS to get access to The Philippine Daily Inquirer & other 70+ titles, share up to 5 gadgets, listen to the news, download as early as 4am & share articles on social media. Call 896 6000.