Indie Bravo!
'Maestra' wins in Venezuela
Lemuel Lorca's "Maestra" won two awards at the recent Five Continents Film Festival in Puerto La Cruz.
Anna Luna won best actress, while Archie del Mundo bagged best screenplay-special mention in the feature films section of the online festival.
Lorca told the Inquirer: "I am extremely proud of Anna and Archie. Looking back at the hard work that they and the entire cast and crew have devoted to the film, I am glad that they are now being recognized and rewarded for all their efforts. Their triumph is the victory of the entire 'Maestra' team."
Luna explained that winning best actress for the first time felt "wonderful." "It fills me with pride that my abilities have been appreciated in another country. I've never been to Venezuela, and I am looking forward to visit that beautiful country in the future."
Luna, who won a best supporting actress trophy (for "Bendor" at the Cinema One Originals) in 2013, is elated that she has reached this present stage in her career, "at a very young age."
In "Maestra," which serves as a tribute to educators, Luna plays a young girl who returns to her community to share her knowledge as a teacher.
She expressed her gratitude to her director Lorca and producer Carl Balita "for sharing a portion of their lives with me."
Luna channeled Pia Wurtzbach in imparting her heart's most ardent wish: "I really hope that we can share our film with the rest of the world, or with the universe, rather, so it can continue to touch the lives of the people who will watch it. I thank you!"
Del Mundo is just as ecstatic about the unexpected prize. "It's a rewarding experience, both personally and professionally," he remarked. "It gives us writers the recognition we don't often receive for a film that we've helped create."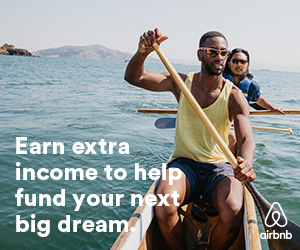 Even without the plaudits, he pointed out, "working on 'Maestra' was already fulfilling" in itself. "[Producer] Carl was supportive and [director] Lem shared the same vision 100 percent."
Del Mundo admitted: "I've gone through so many setbacks and heartaches in the past. 'Maestra' has given me a new lease on my career. This honor inspires me to write more, and work even harder."
Subscribe to INQUIRER PLUS to get access to The Philippine Daily Inquirer & other 70+ titles, share up to 5 gadgets, listen to the news, download as early as 4am & share articles on social media. Call 896 6000.