Only In Hollywood
A Fil-Am actor's life: Eugene Cordero
Seventh of a series
LOS ANGELES—"Shooting 'Kong: Skull Island' was an experience I didn't think I would have as an actor. I don't see myself as an action guy," Eugene Cordero admitted. But there he was on the big screen, playing Reles in the film with Tom Hiddleston, Samuel L. Jackson, Brie Larson and John Goodman.
Eugene's other movie credits include "Mike and Dave Need Wedding Dates" and "Ghostbusters."
On TV, the Fil-Am actor has appeared on "Brooklyn Nine-Nine," "Bajillion Dollar Propertie$," "Veep" and "Crazy Ex-Girlfriend."
The Los Angeles-based actor has been a performer at The Upright Citizens Brigade Theatre for over 10 years in both sketch and improv shows.
Every Monday, Eugene is on stage at the UCB as part of The Smokes, a veteran improv team.  He also cohosts the fitness/comedy podcast, "The Dumbbells," on the HeadGum Network.
On working with Tom Hiddleston, Eugene said, "He's a genuinely nice guy. He was always focused on getting the best work that he could produce and was nothing but supportive in the things I was doing in the film. As far as socially, we got along great. Tom came by and met my son as soon as he was born and couldn't be happier for me. Great heart in that guy."
The baby, Eugene Quincy Cordero V, who merited a house visit by Tom, is the actor's son with his wife, writer Tricia McAlpin.
Excerpts from our talk: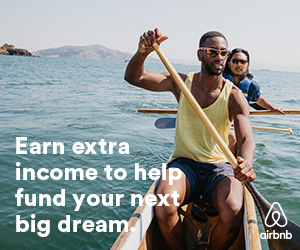 How would you describe your journey as an actor so far? My journey as an actor has been a slow, but steady road. I have been lucky enough to get a couple of new opportunities every year to make me feel like I have made progress in my career. There are definitely bumps and roadblocks, but one way or another, I have eventually been able to get over and around them.
How do you prepare for an audition? Any good luck rituals? I focus on getting a good idea of the character, then getting that character in my own voice. I try to own the words. Then, in the room itself, I am as present as I can be. Rituals that get me through are really just working hard on the material up to the audition.
After I leave the session, I do something relaxing that has  nothing to do with acting. Mostly, I just sing a bunch of songs in my car.
What is the most frustrating part of trying to land roles in Hollywood? It's getting people to trust that you would be great for the part. For every story of Hollywood taking a "chance" on an unknown, there are millions of parts that go to the "safe" choices.
Also, the "unknown" is actually someone who has been working for a long time. "Unknown" feels like it just means "not commercially famous."
How do you handle rejection? I don't consider not getting a part as rejection. I just see it as not my part. For whatever reason, they weren't looking for my "type." They offered it to someone who has more of a name, or I just wasn't good in the room.
I move on. If it's something I can control, like being prepared, then I don't handle that (not getting the part) well. It makes me want to work harder.
Have there been times when you almost gave up? I've never thought of giving up. There have been times when I felt like I might have to keep a side job to stay afloat. But I will never give up on being an actor. I love it too much. It is also what keeps me motivated.
As an actor of color, do you feel that opportunities for minorities are improving or getting worse? They're getting better as the world itself changes. I wish it is because people don't see color, but because the international market is important to Hollywood now. It's the business aspect of it.
What's your stand on whitewashing—or the casting practice in which white actors are cast in nonwhite character roles—in Hollywood? It hurts. Either no one cares that these parts should be diverse or the people who do speak up get pushed to the side when decisions are made. I hope that the negative attention whitewashing is getting will help open people's eyes to go forward.
Can you talk about your recent and current projects, including "Steven Universe," "Bajillion Dollar Propertie$" and "Crazy Ex-Girlfriend"? The "Steven Universe" role came from a friend in the improv community who was a writer on the show. They wanted me to play the mailman in the first season. The part got popular enough that I got to do a bunch of episodes.
"Bajillion Dollar Propertie$" is a show that was created by the amazingly talented Kulap Vilyasak. I'm lucky enough to be friends with her. When she gave me an opportunity to be part of the show, I was beyond excited.
"Crazy Ex-Girlfriend" is a fantastic show that I'm happy to be a part of. It has awesome representation of Filipino-Americans in its cast and in the stories.
What was your experience filming "Kong: Skull Island" like? Shooting "Kong: Skull Island" was an experience I didn't think I would have as an actor. I don't see myself as an action guy. Having been cast in such an ensemble, I took advantage of the moment and enjoyed all of it. The locations, cast, crew—everything was amazing.
To people who are planning to pursue acting, what should they prepare for? People should prepare for a long road. You need to do the work, and work all the time. Be ready for the moment. You can always learn a new skill or keep your skills sharp.
No one is going to work harder for you than you. So, if you aren't ready to do that, then I guess I won't see you around.
(To be continued tomorrow)
E-mail rvnepales_5585@yahoo.com. Follow him at http://twitter.com/nepalesruben.
Subscribe to INQUIRER PLUS to get access to The Philippine Daily Inquirer & other 70+ titles, share up to 5 gadgets, listen to the news, download as early as 4am & share articles on social media. Call 896 6000.