Viewfinder
Male vocalists rule revived in 'Tawag' tilt
The big surprise in the recent "Tawag ng Tanghalan" finals on "It's Showtime" was the unexpected dominance of the male finalists in the singing tilt that used to be identified with female singing discoveries like Nora Aunor, Conchita Peñalosa and Rufina Esperancilla.
It turns out, however, that the original "Tawag" in the '50s and '60s produced mostly male champions, like Rizal Boy Ortega, Jose Gonzales (Pepe Pimentel), Diomedes Maturan, Cenon Lagman, Novo Bono Jr. and Jonathan Potenciano.
So, this year's winner, Noven Belleza, is just carrying on an old tradition—how about that?
Another traditional practice that Belleza's victory is reviving is the singing tilt's penchant for discovering exceptional singers who come from relatively deprived backgrounds, and thus greatly appreciated and benefited from the boost in popularity and income from performing that "Tawag" generously and fortuitously provided.
In fact, Belleza is a particularly notable example of this ability to transform successful contestants' lives and prospects, because he's famously known as the tilt's "singing farmer." He wasn't able to go to college because he had to help till the soil to augment his family's income.
When we learned about this early in the competition, we made a mental note of it and figured that this masa connection would be a plus factor that, all things being equal, would work in Belleza's favor—and perhaps give him the much-needed push into the tilt's winners' circle.
True enough, when all was said and done, Belleza did romp off with the top plum and all of the prizes and additional perks that have come with being the revived "Tawag" singing tilt's first grand champion.
But, some of the other male finalists weren't about to cede the victory to Belleza without putting up a good fight.
Carlmalone Montecido was another masa fave, due to his visual impairment. The awa factor thus kicked in—but to his credit, he was also a good singer who didn't move viewers "for pity's sake" alone.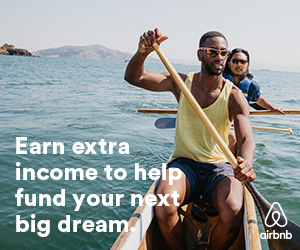 In fact, we expected him to end up in the tilt's final three—but Montecido faltered and faded just before the "final finals."
Despite this, we feel that Montecido can still have a good singing career—if his handlers can "position" him as a worthy "singing representative" and "voice of the disabled." Are they up to the challenge?
Another standout male finalist, Sam Mangubat, caught our eye and ear early on, due to his combination of looks, talent and charisma.
He may not have won the top plum, but he has stellar prospects that his handlers should savvily polish and push to full fruition.
Thus, the 2016-2017 "Tawag" revival has ended up as a sterling success, despite some flaws and lapses, due to its having discovered and honed stellar finds like Belleza, Mangubat and Montecido—not to mention the standout female singers it showcased to similarly (potentially) star-making effect.
Sing on.
Subscribe to INQUIRER PLUS to get access to The Philippine Daily Inquirer & other 70+ titles, share up to 5 gadgets, listen to the news, download as early as 4am & share articles on social media. Call 896 6000.