Sinag Maynila unveils 2017 lineup
Sinag Maynila unveils its lineup for 2017, which is described by organizers as an "interesting mix."
"We tried to come up with different kinds of films this year," said Wilson Tieng, chief executive officer of Solar Entertainment, main proponent of the 3-year-old film festival.
"Apart from newcomers, we also opened up the fest to veterans," Cannes-winning filmmaker and festival director Brillante Ma Mendoza told the Inquirer in an exclusive interview.
These films tell various stories that are thoroughly Filipino in theme and treatment, said Tieng and Mendoza.
There are three categories in this year's fest: feature-length, shorts and documentaries.
Among the entries in the feature section are HF Yambao's "Kristo," Ricardo Carranza's "Beyond the Block," Jason Orfalas' "Ladyfish," Joel Lamangan's "Bhoy Intsik," and Arnel Barbarona's "Tu Pug Imatuy (The Right to Kill)."
Varied colorful characters take centerstage in this year's features program: a street vendor/cockfight aficionado, hip-hop dancers, a transgender call-center agent and a gay thief and his young protégé.
Among the finalists in the short films section are: Matthew Victor Pastor's "I Am Jupiter, I Am the Biggest Planet"; Emmanuel Escalona Jr.'s "Ang Langit, Burger at ang Universe"; Karl Glenn Barit's "Aliens Ata"; Jose Maria Javier Manoos' "Ang Hindi Ko Masambit," and Paul Arrenze Dionela's "Tulay Buhay."
The entries in the documentary category are: Avelino Mark Balmes Jr.'s "Hango"; Jaynus Olaivar's "Kupkop"; Noah del Rosario's "The Recycled Spirits of Roel Cabato"; Jean Clare Dy and Manuel Domes' "Pagrara Sang Patipuron (Weaving a Circle)," and "Krudo Boys" (which is a collaboration among six people: Mirielle de Lara, Angelica Domingo, Dannieleth Julapong, Maria Agnes Malvar, Bea San Juan, Nathaniel Santiago).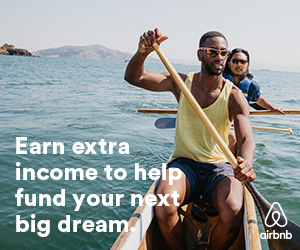 Story-driven
These short films and docus, Mendoza and Tieng pointed out, would take viewers all over the country, showcasing the lives of ordinary and extraordinary Filipinos.
For example, "Hango" tells the story of fisherfolk from Bacoor, Cavite.
"Krudo Boys" follows scavengers who risk life and limb to recover crude oil that leak from ships in Navotas.
On the other hand, "The Recycled Spirits of Roel Cabato" focuses on an Ilocano-Ifugao artist and environmentalist from Baguio City, while "Pagrara Sang Patipuron" centers on a group of Aeta women from Iloilo.
"All these films are story-driven," Tieng remarked. "We put a high premium on the script."
The fest will be shown in select cinemas from March 9 to 14. Awards night is on March 12.
Subscribe to INQUIRER PLUS to get access to The Philippine Daily Inquirer & other 70+ titles, share up to 5 gadgets, listen to the news, download as early as 4am & share articles on social media. Call 896 6000.