'Sakaling Hindi Makarating': Journey to self-discovery, beautiful tale of ugly heartbreak
Who still sends postcards in the era of Facebook, Instagram and Snapchat?
Following the success of independent films in the recently concluded Metro Manila Film Festival, another one of its kind is set to hit commercial theaters on February 1st, and viewers are in for an unusual love story, visual treats and an unexpected plot twist.
Ice Idanan's "Sakaling Hindi Makarating" starring Alessandra de Rossi, Pepe Herrera and theater actor turned TV's rising star JC Santos follows the story of a heartbroken yet free-spirited woman named Cielo (De Rossi) whose 11-year relationship with her fiancé, Mark, fell apart. In her Quezon City apartment, she started receiving postcards with handpainted images of Philippine sceneries from an anonymous letter sender who only identified himself as "M."
Curious and perhaps eager to be distracted from a devastating heartbreak, Cielo then embarked on a journey across the Philippines, from south to north, to find out who the mysterious letter sender is. She travelled as far as Zamboanga to see the colorful vinta regatta, Siquijor, Marinduque, Ilocos and Batanes.
As Cielo went on with her unconventional trip without expectations and a certain end destination, the viewer would likewise discover sights and cultures never or seldom seen before in the big screen. Idanan, the director, shared that the idea of incorporating unexplored Philippine sceneries in the story developed throughout the five-year making of the film, saying she did not want the experience to be all painful for both Cielo and the viewer.
"Originally, when you read the first few drafts or the script, masakit lang siya. It just hurts, parang galit na galit ka sa mundo. Kasi at that time when I was writing it, I came from an eight-year relationship and it suddenly ended. Literally, I was in my room for three days writing about heartbreak. And as the years went by I realized, since nagmu-move on na rin ako, na there's a beautiful way of telling it without it being so much painful—there's a beautiful process that you go through. Habang tumatagal nai-inject ko siya, ang ganda-ganda pala ng paligid, bakit ako nagmumukmok?" Idanan told members of the media after a press screening of the film at Fisher Mall in Quezon City.
"I've been to those places and I chose locations that are hard to go to at bihirang-bihirang puntahan ng mga tao dahil hindi sila sikat like Cebu, Boracay, or Palawan. These are places na may misconception about the Philippines like Zamboanga, they say it's dangerous there because of the MILF but really it's a very beautiful, colorful, and welcoming place. We wanted Filipinos to see their country that way," she said.
Film producer Melai Entuna described her friend Idanan as an old soul who likes sending postcards to friends even they just live nearby. This fascination will reflect in other small but equally important details in the movie.
Idanan said the film, which made its debut at the Cine Filipino film festival last year, would not be successful if not for the actors who "understood their characters very well." JC Santos, who traced his roots to Dulaang UP and rose to popularity for his role as gay man in the ABS-CBN primetime soap "Till I Met You," played the role of Manuel, a man whom Cielo met in her short stay in the municipality of Mogpog in Marinduque.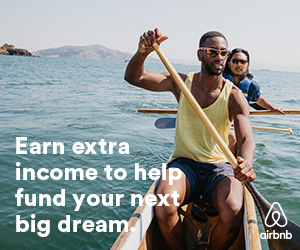 Santos admitted that he found it difficult hopping from roles in theater plays to roles in television and films. Nevertheless, he welcomed his first leading man role in a movie in "Sakaling Hindi Makarating" as a new challenge.
"Gusto ko 'yung mga role na, 'paano ko 'to gagawin?' 'Yun 'yung mga gusto kong pagtuunan ng pansin. I'm not afraid to by typecast because I believe that in every person, in every role, there's a story to tell, at kailangan siyang marinig ng mga tao. Gusto ko lang magkwento talaga," Santos said.
"It's like you are painting for theater. You have days to make a piece or material. For TV, for me it's more improvisational and troubleshooting. It took time for me to go there. The common denominator is pulling out the truth. Mahirap siya, magkaibang-magkaiba siya pero masarap siyang gawin," he added.
Aside from the cinematography, the film anchors its strength on the interconnected of the plot, smooth transitions, realistic dialogues, and the complexity and growth of the lead character. Cielo only wanted to know the identity of her mysterious letter sender, but ended up knowing more about new places and people, most especially about herself as she struggled to break away from the shackles of a failed relationship.
"Sakaling Hindi Makarating," more than being a love story, is a story about love and appreciation for onself—a journey to self-discovery. It is a rebellion against our misconceptions about relationships and the prevalent over-romanticization of love in public sphere.
"The film is also like the process of moving on, it's a gradual thing na parang it's easing you through reality. Parang dinahan-dahan ko siya, habang umaakyat, nagkakaroon ng confidence 'yung character," Idanan said.
"Am I the character (Cielo)? In some ways, yes. In others, it's really who I have met and who they have become," she said.
Idanan said she is planning to write a prequel for the film. For the meantime, catch "Sakaling Hindi Makarating" in theaters nationwide on Feb. 1.
Subscribe to INQUIRER PLUS to get access to The Philippine Daily Inquirer & other 70+ titles, share up to 5 gadgets, listen to the news, download as early as 4am & share articles on social media. Call 896 6000.