Viewfinder
Original 'Tawag' star discoveries recalled
The success of the revived "Tawag ng Tanghalan" singing tilt on "It's Showtime" has triggered memories of the original competition, which made stars of then-unknown Novo Bono Jr., Diomedes Maturan and Nora Aunor, decades ago.
The good news is that the 2015-2016 revival looks like it's in the process of discovering and launching new singing stars.
In fact, so many outstanding "amateur" singers have competed in the new tilt that talent scouts should watch it on a daily basis, because even some of the losers are potential winners in our book!
But, our focus today is on the "old" "Tawag," which we watched regularly as a kid in Cagayan de Oro City—especially when a local boy, Rizal Boy Ortega, romped off with the "Tawag" championship title in 1956.
What a triumphant moment that was for our adopted hometown! In the '50s, Manila seemed to be light-years away from our tiny corner in Mindanao—so it was Rizal Boy who won, but we, his friends and neighbors felt like winners, too (reflected glory)!
More "Tawag" memories: The first champion was a Kastilaloy named Jose Gonzales, whose winning piece was "Angelitos Negros."
He made such a big and positive impression that he went on to enjoy a decades-long career in show business, not just as a singer, but also as program host and comedian.
Assuming the screen name of Pepe Pimentel, he became one of the cohosts of the pioneering noontime TV show, "Student Canteen," along with Eddie Ilarde and Leila Benitez.
Pepe was also the host of the game show, "Kwarta o Kahon"—and was a most unusual barangay official (in the Scout Morato area), because (despite his celebrity status) he would "personally" go around at night with his rolling garbage bin and clean the streets. A colorful and generous personality and public servant, indeed!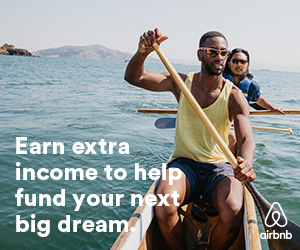 Other "Tawag" champions who became popular included Maturan, Cenon Lagman, Aunor, Jonathan Potenciano, Bono, Rufina Esperancilla, Conchita Peñalosa and Boy Leonardo.
"Nonchampions" who also did well were Jose Yap, Berlin Meneses and Ric Manrique Jr., who became famous as the "King of Kundiman."
When we directed the "Two for the Road" late-weeknight TV show cohosted by Elvira Manahan and Joey Lardizabal, we made it a point to feature rising talents, so the program showcased Maturan, Bono and Aunor at various times.
They were featured in big production numbers, especially created to show them off as "total" performers and rising stars—and they fully lived up to their promise!
All of them became recording and movie stars, with Aunor shining brightest of all, and ending up as local filmdom's first officially "titled" Superstar.
Even when she was "just" an adolescent singing champ, Aunor fascinated us, because she wasn't just talented and uniquely Pinoy, but she was also a hardworking albeit pint-sized professional who was very eager to learn and improve her performance!
We know that she acquired "bad habits" later that turned some show biz people off, but we continued to believe in her ability to regain her balance—due to our early exposure to her innate performing skills and charisma, which in a small way we tried to help highlight, showcase and develop.
Subscribe to INQUIRER PLUS to get access to The Philippine Daily Inquirer & other 70+ titles, share up to 5 gadgets, listen to the news, download as early as 4am & share articles on social media. Call 896 6000.