Culture, arts agency under Office of the President honors Nora Aunor
In the present administration, she may not have been given the controversial National Artist award despite being selected by the government agencies concerned but Philippine entertainment industry living icon Nora Aunor will graciously accept this year's Ani ng Dangal (Harvest of Honors) awardees on February 29.
The award is given by the National Commission on Culture and the Arts (NCCA), an agency directly under the Office of the President of the Philippines. Together with the Cultural Center of the Philippines, the NCCA is also the same agency that is tasked for the final list of the NA awardees that is presented to the Office of the President for approval.
In 2014, Aunor was removed from the said list in a controversial decision by President Benigno Aquino III, citing the actress' alleged drug charges in the US.
READ: 6 new National Artists named; Nora Aunor snubbed
Most respondents say Nora Aunor doesn't deserve National Artist award
But this year, a few months before the Aquino administration folds up, Aunor will be among the 83 artists who will be honored by  the NCCA led by its chairman, Prof. Felipe M. de Leon Jr, a musician-composer and executive director officer-in-charge Adelina Suemith, a long-time serving bureaucrat at the NCCA.
The Ani ng Dangal recognizes artists who have earned international accolades during the past year. It is a yearly event, which serves as the culminating activity of the NCCA's National Arts Month.
Aunor thanked the NCCA for receiving the award for the second consecutive time.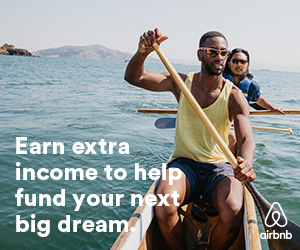 "Ang Ani ng Dangal po ay isang mataas na pagbibigay ng karangalan sa isang artista o miyembro ng sining na talagang karapat-dapat na mabigyan nito," Aunor said in a press conference.
The veteran actress also thanked her fans for supporting her in her career.
"Maraming-maraming salamat po, lalung-lalo na sa mga fans, na hanngang ngayon ay sumusuporta pa rin po," she said.
Aunor received the Lifetime Achievement Award at the 2015 ASEAN International Film Festival and Awards on April 2011 in Malaysia.
Actress Cherry Gil will also receive the Ani ng Dangal Award in the field of cinema. Gil won best actress award for her performance in the film "Sonata."
Other personalities be honored in the field of cinema are Aiko, Melendez, Albert Chan Paran, Allen Dizon, Benjamin Tolentino, Brillante Mendoza, Carlo Enciso Catu, Epy Quizon, Emilo Garcia, Joseh Israel Laban, Jun Robles Lana, Lemuel Lorca, Sid Lucero, Liza Dino, LJ Reyes, Louie Ignacio, Micko Laurente, Ralston Javier and Richard Gomez. TVJ
Subscribe to INQUIRER PLUS to get access to The Philippine Daily Inquirer & other 70+ titles, share up to 5 gadgets, listen to the news, download as early as 4am & share articles on social media. Call 896 6000.