Aicelle Santos sings about love and faith in 'Liwanag'
If you're tired of the derivative Pinoy pop music you hear on the radio these days, quick, grab a copy of Aicelle Santos' sleekly minted, message-and-music-driven Extended Play (EP) album, "Liwanag"—the OPM pop compilation to make a beeline for at record bars this season!
The six-track album has three exceptional tunes: Jungee Marcelo's gorgeously realized musical "upper," "Kapangyarihan ng Pag-ibig," Gian Magdangal's love-without-time number, "Imma Be By Your Side," and Aicelle's self-penned advocacy song, "Liwanag."
As with much of the album itself, the love-and-light-seeking carrier single, "Liwanag," was born out of Aicelle's "conversations with God" through prayers. She explains, "In the summer of 2014, after the roller-coaster excitement brought about by my forays into theater (via 'Katy!' and 'Rak of Aegis'), I decided to go back to recording and express how grateful I was for the blessings.
"So, I prayed, 'Lord, what do You want me to say?' Then, the message of 'Liwanag' came rushing through me! I shared the song with composers Jungee ('Kapangyarihan'), Kiko Salazar ('Tuloy Tuloy Lang'), Simon Peter Tan ('Palaging Ikaw,' a sultry, Zsa Zsa Padilla-channeling tune about unrequited love), Arlene Calvo ('Be With You') and Gian ('Imma Be By Your Side'), and asked them to contribute songs written in the same light—and everything else followed."
The album isn't just a gleaming reflection of Aicelle's faith and spirituality—it's a fitting demonstration of the many reasons why the lovely singer-actress deserves the reinvigorating second wind that her career is enjoying (up next on Aicelle's performing plate is Loy Arcenas' screen musical, "Larawan').
Emerging from the darkness
In "Liwanag," Aicelle refuses to get stuck in self-pity and "emotional muckraking" as she rallies the luckless and downtrodden to emerge from the darkness.
The song benefits as much from its tale of triumph over hardship as it does from Aicelle's recently honed "theatrical" perspective—she manages to tell a story even in her wordless but urgently rendered improvisational runs!
The noirish drone of "Kapangyarihan ng Pag-ibig" grows on you as its ravishing melody swells. It talks about love and its all-encompassing reach: "Hindi mapipigilan ng daluyong/ Hindi mababagabag ng dagundong/ Hindi matatawaran ang pangarap/ Hindi mabababawasan ang lagablab."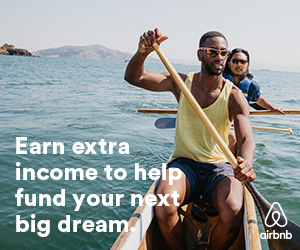 We're just as smitten with the easygoing melodic patter of Magdangal's "Imma Be By Your Side," exquisitely arranged by Mon Faustino and rendered with persuasive gusto by Aicelle in her richly resonant alto.
The song's effusive romantic declaration is made more indelible by its belatedly incorporated harmony.
Aicelle muses, "It's about love or friendship—and banking on a person's promise that he'll never leave you!"
Subscribe to INQUIRER PLUS to get access to The Philippine Daily Inquirer & other 70+ titles, share up to 5 gadgets, listen to the news, download as early as 4am & share articles on social media. Call 896 6000.