Mainstream, indie stars in CineFilipino 2016
The nine entries in the 2016 CineFilipino Film Festival feature actors from the top three networks—from both the indie and mainstream scenes, veterans and newcomers alike.
From the very start of the casting process, organizers encouraged filmmakers not to limit themselves to TV5's stable of talents.
CineFilipino is organized and led by Unitel Productions, with PLDT Smart Foundation and MediaQuest (which owns TV5 and Cignal).
Madonna Tarrayo, Unitel president and CineFilipino festival director, told the Inquirer: "It's an exciting  mix of actors who cross mainstream and indie films."
The choice of actors, she said, is in line with the fest's goal "to showcase audience-friendly films that are appealing to varied viewers. Moviegoers can look forward to unexpected and offbeat roles played by new and established actors."
Lotlot de Leon and Alan Paule lead a cast of fresh faces in Dexter Hemedez and Allan Ibañez's "1st Sem." De Leon plays a meddlesome mom to a college freshman (Darwin Yu) with separation anxiety issues.
Carl Guevara plays a hunky hairdresser and Gwen Zamora a femme lesbian in Dave Fabros' sexy gender-bending romp, "Straight to the Heart."
Zamora is a GMA 7 talent, while Guevara is an ABS-CBN discovery.
Urian best actress Angeli Bayani does a Hilary Swank (who won an Oscar for "Boys Don't Cry"), as a gay tattoo artist who wants to bear a child in Lem Lorca's "Ned's Project." Indie faves Max Eigenmann, Lui Quiambao-Manansala and Biboy Ramirez complete the ensemble.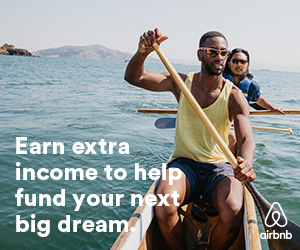 Sinag Maynila best actress Alessandra de Rossi is joined by CineFilipino and Cinema One best actress Therese Malvar in Ice Indanan's "Sakaling Hindi Makarating"—one woman's wistful trip all over the archipelago, in search of a mysterious letter-sender.
Iza Calzado portrays a restless spirit in Paolo Herras' comic book-turned-afterlife drama, "Buhay Habangbuhay." While Calzado is currently with ABS-CBN, costar Meryll Soriano appears on GMA 7.
Carla Baful's romantic comedy, "A Lotto Like Love," pairs TV5 talents, Martin Escudero and Isabelle de Leon, as an unlikely couple with conflicting dreams.
Alvin Yapan's "Ang Tulay ng San Sebastian" features  Joem Bascon and Sandino Martin as paramedics haunted by ghosts on a dark rural road. Indie actors Sue Prado and Lance Raymundo are in the horror flick, as well.
Randolph Longjas' family dramedy, "Van Damme Stallone," top-bills comedienne Candy Pangilinan as the mother of a talented kid (Paolo Pinggol) with Down Syndrome. Other cast members are Neil Ryan Sese and Erlinda Villalobos.
Jason Paul Laxamana's rom-com, "Ang Taba Ko Kasi," casts Cai Cortez as a chubby coed who is torn between a hunky swimming instructor (Mark Neumann) and a portly admirer (Ryan Yllana).
Only one film (Jaime Habac's musical romance, "I'm Drunk, I Love You") dropped out of the roster, said Tarrayo. "I think the filmmakers had a hard time securing rights to some songs included in the movie." Not including these songs "might compromise the film and, as festival director, I also do not want them to come up with material they will not be happy about," she said.
The fest will be held from March 16 to 23. "The list of theaters is not yet final, but offhand, Gateway, Eastwood, Newport Theater, Lucky Chinatown Mall and Robinsons have signified their intent to support the fest," she related.
Subscribe to INQUIRER PLUS to get access to The Philippine Daily Inquirer & other 70+ titles, share up to 5 gadgets, listen to the news, download as early as 4am & share articles on social media. Call 896 6000.