Sarah Geronimo delivers in her most 'daring' show ever
On the first of two nights of her recent major concert, "From the Top," Sarah Geronimo made sure to tell the crowd every so often that it was her most "daring" show yet. Not because she was wearing a shoulder-baring top and pants with slits that ran up to her thighs, she jested, but because, for the first time, she chose "to give importance to her own music."
Forget about covers of the latest foreign chart-toppers; she wasn't doing those. What she offered was a set list composed of her most popular singles, as well as unreleased tracks culled from previous albums—a set that offered a glimpse of how much her sound has evolved since winning the talent search "Star for a Night" in 2003.
She kicked off the show—quite literally—from the top of the massive stage fashioned after what looked like a step pyramid. Clad in a white, body-hugging suit, Sarah made her way down, singing and dancing on each tier as the speakers blared what turned out to be one of the most important releases of her career—the mid-tempo, electronic pop-dance ditty "Kilometro."
The recorded song, which presented a more current musical style for Sarah to explore, is always delightful to listen to. But performed live, amid an eruption of trippy, pulsating lights, burnished synths and rumbling bass, "Kilometro" made for a bustling musical experience that implores one to at least tap his or her feet to the beat, if not break into a dance altogether.
The 27-year-old singer, dubbed "Popstar Princess" by die-hards, followed it up with such similarly-wired bangers as "Record Breaker," "Played" and "Just Me." This was Sarah, the performer, pulling off choreography and commanding the stage at the Smart Araneta Coliseum with confidence, sass and, at times, a dash of coyness.
The next segment saw Sarah dialing the tempo down a notch by churning out the kind of music closely associated with her early years in the industry: syrupy, pleading love ballads. She sang one of her first hits, "If Only," and other serviceable ballads, including "What Have You Done to My Heart," whose intermittent guitar and saxophone licks, made it sound a tad dated. The best of the lot was easily "Minamahal," which had a pleasing backbeat and a light staccato chorus.
Far stronger numbers followed: "Forever's Not Enough" was given a refreshing a cappella arrangement; the languid and dramatic "Ibulong sa Hangin," in which Sarah gave one of the night's most controlled vocal performances; and the anthemic "Dulo" that had the singer pumping her fists and banging her head.
Glory note
In the R&B-inflected "Ikot-Ikot," Sarah forewent the glory note in the climax for a series of ad libs that built up to a sudden, dramatic stop. There was a smattering of breezy, danceable pop ditties, too, like "Tala," from her latest record, "The Great Unknown," and "Perfectly Imperfect"—a shout-out to those who support and love her unconditionally in spite of her perceived flaws and insecurities.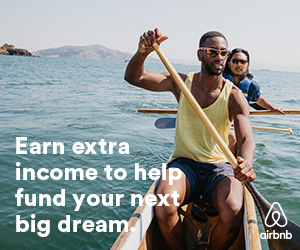 "I thought I didn't have anything else to give," said Sarah, who likewise shared the spotlight with Kito Romualdez in "This Fight" and Erik Santos for "Paano Ba ang Magmahal," the theme song of the movie, "Breakup Playlist," which Sarah top-billed with Piolo Pascual. (Piolo performed on the second night.) Sarah likewise rendered a timely carol, "Have Yourself a Merry Little Christmas," while playing the keyboard.
In an interview prior to the event, Sarah admitted to being anxious over how the audience would take a concert that relied on the strength of her original songs. It was a tall order, indeed, as she ran the risk of alienating her more casual fans, who may not know her entire discography at heart. At one point in the show, she even asked the crowd, "Hindi  ba  boring?"
But whatever doubt Sarah may have had was mostly quelled whenever fans started to sing along even to her lesser-known songs—"That's the best feeling!"
E-mail apolicarpio@inquirer.com.ph.
Subscribe to INQUIRER PLUS to get access to The Philippine Daily Inquirer & other 70+ titles, share up to 5 gadgets, listen to the news, download as early as 4am & share articles on social media. Call 896 6000.