Showtime
MMFF: 'Beauty and the Bestie' and 'Haunted Mansion'
(WE ARE RUNNING this guide to help moviegoers plan their holiday cinema tour. The 41st Metro Manila Film Festival runs from Dec. 25 to Jan. 7, 2016.)
 'Beauty and the Bestie'
Directed by Wenn V. Deramas; stars Vice Ganda, Coco Martin, James Reid, Nadine Lustre, Marco Masa, Alonzo Muhlach, Karla Estrada, Ryan Bang, Tetchie Agbayani, Wilma Doesnt and Badji Mortiz
This coproduction of Star Cinema and Viva Films tells the story of estranged best friends, Eric/Ericka (Vice) and Emman (Martin). They will be reunited when Emman asks for Eric's help in relation to his mission as a counterintelligence agent—together, they will work on rescuing the son of a high-ranking government official who is kidnapped by terrorists.
It took a while before real-life friends, Vice and Coco, were able to do a movie together. "I already had a concept, which I presented to Vice. It just so happened that this project has a theme that's more apt for the season," said Coco. Vice added: "We will work on Coco's concept eventually. But this project is perfect for us—I'll take care of the comedy, and he'll take care of the action scenes!" Marinel R. Cruz
'Haunted Mansion'
Written and directed by Jun Robles Lana; stars Janella Salvador, Marlo Mortel, Jerome Ponce, Sharlene San Pedro, Devon Seron, Ingrid dela Paz, Eliza Pineda, Iza Calzado, LJ Reyes, Paolo Contis, Janice de Belen, Dominic Ochoa, Lilet, Joem Bascon, Allan Paule, Phytos Ramirez, Archie Adamos, Paulo Gumabao, Sue Prado and Vangie Labalan.
The story opens with Ella (Salvador), who sees dead people. However, this is a gift she refuses to nurture because the last time she used it, she faced consequences that affected her family and traumatized her. This time, her classmates decide to call the spirits—endangering everyone and forcing Ella to use her gift to save them!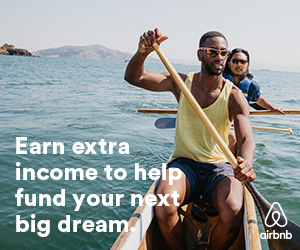 The supernatural horror film is the big-screen debut of "MarNella" (the onscreen partnership of Marlo and Janella). "I was thrilled when I learned that I would be working with direk Jun and Carlo Mendoza (cinematographer) because they're award-winning artists, so I expect this to be good," said Salvador. "Working on a horror movie is hard work. You have to use your imagination more. It's a different experience!" Marinel R. Cruz
Subscribe to INQUIRER PLUS to get access to The Philippine Daily Inquirer & other 70+ titles, share up to 5 gadgets, listen to the news, download as early as 4am & share articles on social media. Call 896 6000.