Single review: 'When We Were Young' by Adele
What is better than doing a single review from Adele's upcoming brand new album "25"? Well, doing another one, of course, from her much anticipated album. Until such time that "25" has been officially made available to the public, all we can do is be satisfied with singles from her third studio release.
The good news is that barely a month after the release of Adele's lead single "Hello," her fans have already been given a special treat with a live performance version of her follow-up single entitled "When We Were Young." This was first shown in an international television show a few days ago. Yet, even though no official music video for the follow-up single has been made, this live version has already raked in millions of views on YouTube since it was uploaded by her label less than a week ago!
Which brings me to this: With the chart-busting and record-breaking success of her lead single "Hello"—which I have reviewed in a previous article—expectations are naturally high for what will be the outcome for "When We Were Young."
There is only one way to find out if such expectations will be met or will even be surpassed and that is to do a proper review of it.
* * *
What is the production value of the follow-up single "When We Were Young"?
The way I can describe the general sound is that it is a disco-influenced '70s style ballad. This kind of retro setting is a perfect fit for Adele's strong vocal work and more traditional style of singing since these qualities of hers make her blend in seamlessly with any era of popular music.
"When We Were Young" was written by Adele herself with Tobias Jesso Jr. A single like this further showcases how lyrically intelligent she is as a composer as well as one of the greatest pure singers alive today.
The fact that she is the one who primarily composed this song is the reason why this single feels so authentic and resonates strongly with listeners. She is not just handed a piece of paper and told,"Here, sing this." Adele writes her own material!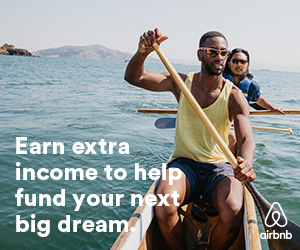 I have to say this again: This is the live performance version of Adele's follow-up single "When We Were Young" from her yet-to-be released brand new album "25" that I am reviewing now.
We have yet to hear what the album version of this track—produced by Ariel Rechtshaid—will sound like. In most likelihood, it would not stray away too much from the live performance version. It would just differ slightly on the production value but the integrity of the song will, of course, remain intact.
What you hear is what you get.
That is why music aficionados from the world over appreciate and always look forward to hear those soaring vocals from Adele.
Thumbs up!
Subscribe to INQUIRER PLUS to get access to The Philippine Daily Inquirer & other 70+ titles, share up to 5 gadgets, listen to the news, download as early as 4am & share articles on social media. Call 896 6000.