Single review: 'Happy Break Up' by Donnalyn Bartolome
I see Donnalyn Bartolome as a "goodwill ambassador" of the youth today for having successfully kept a clean image for herself. In fact, she has made the transition from being a social media darling to a certified recording artist.
This feat is nearly impossible to accomplish nowadays with almost everyone trying to pull each other down and spreading malicious rumors about our young and talented artists, making the steady rise to fame of Donnalyn Bartolome all the more remarkable.
Indeed, she is a perfect representation of what it takes to be successful in this day and age as she has one of the biggest followings in the country when it comes to all forms of social media.
For someone as young as 21 years old, she has accomplished quite a lot already in the last few years.
It is no wonder she is one of the prized talents under Viva Music Group as she delivers the goods and reaches the management's expectations. Truly, the sky is the limit for Donnalyn Bartolome and yet she still has a long way to go. In my estimation, she has not even reached her prime yet but she is headed in the right direction .
With the recent release of her carrier single "Happy Break Up" from her second album of the same title, how will this song fare?
Below is my review of Donnalyn Bartolome's single "Happy Break Up."
* * *
What is the meaning of the single "Happy Break Up"?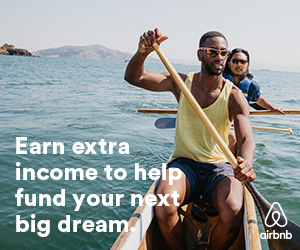 Interestingly enough, there lies a deeper meaning behind the simple lyrics. It is an accurate peek into the mindset of the young generation when it comes to matters of the heart. True enough, when a relationship falls out, there is no reason to cry over spilled milk, regardless of what caused its end, or whose fault it is.
One can always focus on the brighter side of life and rejoice instead now that one is free of "excess baggage." After all, being single is not the end of the world; it will, in fact, open more doors to meet and get to know other people. This is the message Donnalyn Bartolome perfectly conveys to her followers and listeners in "Happy Break Up."
It is quite refreshing to hear an electronic dance-pop song that veers away from the subject of falling in love and heads for the opposite direction—a breakup, but this time, and unexpectedly, a happy one. Donnalyn Bartolome delivers a stand-out single: She performs with the attitude and feistiness of a winner.
So, I say: Go, Donnalyn! Go!
Thumbs up!
Subscribe to INQUIRER PLUS to get access to The Philippine Daily Inquirer & other 70+ titles, share up to 5 gadgets, listen to the news, download as early as 4am & share articles on social media. Call 896 6000.