End of 'an epic journey'
"Finishing a big job like this is so emotional; it's been a roller coaster ride," actor Philip Winchester said of doing the final scenes of the action series "Strike Back," at a bar in Bangkok's Soi Cowboy district late last year.
"We've had these amazing opportunities to travel the world, meet incredible people, and shoot a show that's unlike anything else on television," said the British-American actor. "So professionally, personally, spiritually, it's been an epic journey. We'll be better people for it. We've been really fortunate," he said.
The actor, who plays British Sgt. Michael Stonebridge in the Cinemax series (premieres tomorrow, 10 p.m.), related that he's used to globe-trotting for the show, having been raised in two different environments. "My British mum met my American dad when she was on holiday in the United States, when she was 19. She kinda never looked back. I was born in the United States, raised in Montana and London. So it was a cool dynamic, growing upin the middle of nowhere, and in London, with my grandmother."
The tall, muscular actor initially spoke with an English accent. "But I talk with an American accent. It depends where I'm at because when I go to the United States, I talk with my buddies, I have my American accent on, and when I do the show, I'm Stonebridge. And I try and keep [the English accent] on the whole time," he said.
Finishing scenes shortly before the interview, he said, was especially hard: "Today is my final day. It's four years of my life. We've been doing this since spring of 2010."
Winchester, 34, related that while he was used to traveling, he didn't fully anticipate the more demanding parts of the job: "I wasn't prepared for how difficult the physicality of this role [would] be…We've been in Cape Town, Johannesburg, London, Budapest, Bangkok… locations that give their own challenges. At every opportunity, we had to do our own stunts. We had to train after work every day."
Seven months of the year were devoted to filming 10 episodes of "Strike Back," according to the actor. Part of the final season was shot in Bangkok, where the "'Blade Runner'-esque, futuristic essence" of the city was utilized.
Guest star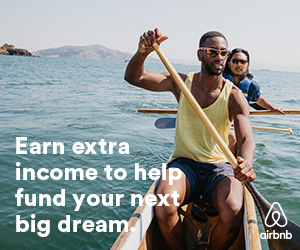 The new season also has a guest star who was unanimously well-received by the cast and crew. "I had quite a few scenes with Michelle Yeoh. She was absolutely fantastic," he gushed. "She came to the show and raised it to another level. She's talented, a wonderful person to hang with, on and off the camera."
Winchester described the appeal of "Strike Back" as both distinct and familiar: "I don't think we'll ever have an opportunity to do something this crazy again. It was fulfilling because it was hard. It was like making movies in the 1960s and '70s."
Gun-toting
Costar Sullivan Stapleton plays Stonebridge's gun-toting cohort, American Sgt. Damien Scott.
During a break from shooting scenes at the Makkasan Station of Bangkok's City Air Terminal, Stapleton recalled: "I had to drive a [burning] armored van towards the camera truck, but the challenging part was not to hit the truck and kill any of the camera crew."
Smoking a cigarette, the "300: Rise of an Empire" actor told the Inquirer: "We've learned a lot. We've been trained by real soldiers to handle weapons and to work as a group. In that respect, I don't think I could've learned more as an actor. We worked hard every day—fighting, running, driving cars, jumping out of choppers, riding motor bikes—and because of that training, we didn't get hurt."
The Australian actor, 38, added, "The friendships have developed over four years. Seven months of the year, you spend time with people. The strength of friendships has grown. It's been a joy to come back to work, start again and get back into it."
Subscribe to INQUIRER PLUS to get access to The Philippine Daily Inquirer & other 70+ titles, share up to 5 gadgets, listen to the news, download as early as 4am & share articles on social media. Call 896 6000.