Night of first-time Urian winners
I can't be complacent. I know I still have a lot to learn," said Eula Valdes, who won best actress at the 38th Gawad Urian on Tuesday night.
Valdes said that in spite of winning this latest award, she refuses to take it easy, and in fact, still wants to study acting.
"I wish we had a school for actors here. My observation is that artists, even abroad, lose their drive when they start winning awards. With each trophy I win, I become more critical of myself," she said.
Although it is Valdes' first Urian win, the award is her third for Giancarlo Abrahan's "Dagitab."
For her role as Issey, a college professor on the verge of separation after 20 years of marriage, Valdes bagged the best actress trophy at the annual Cinemalaya Philippine Independent Film Festival, where "Dagitab" premiered in 2014. She also won best performance from the Young Critics' Circle this year.
Best actor Allen Dizon, another first-time Urian winner, said this latest honor was more significant than the two international awards that he previously won for Jason Paul Laxamana's "Magkakabaung." He explained: "I'm more nervous because I am competing with other Filipino actors. I know that there are many actors here who are more talented."
For his performance as the casket maker Randy in "Magkakabaung," Dizon won best actor at the Harlem International Film Festival in New York, United States, and at the Hanoi IFF in Vietnam in 2014.
Inspiration
The Gawad Urian is handed out by the local critics' group, Manunuri ng Pelikulang Pilipino, led by University of the Philippines professor Gigi Javier-Alfonso as president.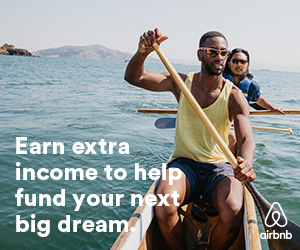 For Dizon, an award "should serve as an inspiration for an actor to do better. I'm happy to have finally gotten my Urian. Like Eula, this was the only thing that's lacking in my career."
Dizon added that he would continue to make movies that have impact on people's lives. "It would all depend on the timing, theme and the role—not all roles fit me."
Gladys Reyes, winner of the best supporting actress award for "Magkakabaung," said she was grateful to have been given the chance take on a different role, and not the usual villainess she always plays on TV. "I'm often bad and would always be abusive toward other actors on the set. I'm happy to have had the opportunity to show people the other things that I can do."
Reyes was also seen in the Jun Robles Lana film "Barber's Tales," which was nominated for best picture. She added: "I couldn't believe that I won an Urian at 37. I don't want to feel pressured now that I have one. I just want to enjoy this moment. I hope to take on more challenging roles in the future."
The fourth acting prize recipient, best supporting actor Martin del Rosario (who won for "Dagitab") is also a first-time Urian winner. Del Rosario told the Inquirer: "The nomination was more than enough for me. But winning gives me a different thrill. Thank you, Lord! Thanks to my costars and coworkers. It's my first time to get nominated and I already won!"
Frequent winner
Superstar Nora Aunor, who was also nominated for best actress in Perci Intalan's psychological thriller "Dementia," however, is a frequent Urian winner. She won the first Urian best actress award for the 1976 film "Tatlong Taong Walong Diyos."
This year, Aunor received the Natatanging Gawad Urian (or lifetime achievement award) for her contribution to the entertainment industry in over 40 years.
In her acceptance speech, she advised other actors "to always put a lot of heart into your acting … you will never go wrong if you love your work."
Aunor added that with this latest citation, she would continue to make meaningful movies—"stories that will teach and inspire the young. I also promise … that I will become more inspired to work because of this recognition."
The event, which was aired live on Cinema One on Tuesday night was held at the ABS-CBN studios in Quezon City. It was hosted by Robi Domingo, Angelica Panganiban and Manunuri member Butch Francisco.
(mcruz@inquirer.com.ph)
Subscribe to INQUIRER PLUS to get access to The Philippine Daily Inquirer & other 70+ titles, share up to 5 gadgets, listen to the news, download as early as 4am & share articles on social media. Call 896 6000.