Aiza Seguerra's muse, wife, critic
Aiza Seguerra's biggest inspiration is also his most discerning critic.
The singer-actor, who has been in show biz practically all his life, knows very well that being surrounded by "yes-men" could make an artist believe his or her own hype. That's why he couldn't be more grateful to have a wife like actress Liza Diño, who unfailingly keeps him grounded.
"There has to be someone who will point out your mistakes because no one is perfect," he said during a press conference for his new album "Araw Gabi: Mga Awit ni Maestro Ryan" (Universal Records).
Aiza stressed that, in order to grow as an artist, one must keep an open mind. And though he doesn't always agree with Liza's comments, Aiza values every input and constructive criticism his wife offers because it makes him strive harder and do better.
Trusted reviewer
"Liza is also a good artist so I know I can trust her… She's very thorough when she reviews my music," Aiza pointed out.
One time, Aiza let Liza listen to "Iduyan Mo" and "How Can I."
"She loved how I interpreted the first song, but had issues on the other one. She asked why I changed my style. I focused too much on emotions that I almost neglected technique," Aiza recalled.
Aiza was a bit annoyed, he quipped, but took Liza's comments to heart nonetheless. "I listened to it again and, as much as I hate to admit it, she was right. I rerecorded the song and it's better now," he said.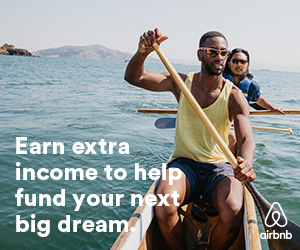 The 31-year-old singer married Liza last December in the United States.
Aiza said he had been raring to come up with a Ryan Cayabyab tribute album, as two of the most important songs in his life were written by the composer.
The couple's theme song is "Araw Gabi," whose simplicity, Aiza pointed out, made it exquisite. "Like what the song says, it's very tough to come up with words, let alone write a song, for someone you love… because you know that whatever you come up with wouldn't be enough to express how you truly feel," he said.
"Minsan ang Minahal ay Ako," on the other hand, perfectly sums up all the pain Aiza endured, when his star lost its luster upon undergoing puberty—a precarious stage for child actors. Recording the song, which Cayabyab composed for the musical "Katy," left Aiza in tears.
"There was a time when I had no work; no one dared to get me for projects," he related.
"I've been in the business for so long. And despite all the ups and downs, I decided to stay because I love what I do," Aiza added.
Intricate grandeur
Doing covers of Cayabyab's works was a tall order, Aiza admitted, because they're already wonderfully crafted to start with. The challenge was making the songs sound like new. And Aiza's idea was to strip down the grandeur and intricacy of a Cayabyab song, and present it as how the composer heard it while writing it alone.
"All the songs, except 'Mama,' were piano-driven because we felt it was the best way to give the songs the simple and heartfelt treatment they deserve," said Aiza, who was admittedly a little nervous about not having his "security blanket," his guitar, in the studio.
"We wanted to let the stories behind the songs shine," he said. "The driving force of the album is not me, but the music itself."
(apolicarpio@inquirer.com.ph)
Subscribe to INQUIRER PLUS to get access to The Philippine Daily Inquirer & other 70+ titles, share up to 5 gadgets, listen to the news, download as early as 4am & share articles on social media. Call 896 6000.