Fresh start for Zsa Zsa Padilla
Nobody knows sultry and sexy better than Zsa Zsa Padilla—and she demonstrates this in her latest album, "Beginnings," which hews close to the alluring smolder and easygoing vibe of her remarkable 1984 solo debut album, "Am I Your Kind Of Woman?"
The lovely 51-year-old Divine Diva is in top vocal form as she revisits some of her favorite songs from the late '60s (Spiral Starecase's "More Today Than Yesterday") to the early '80s (Randy Crawford's "One Hello")—and happily veers away from the grief and desolation that loomed over her recent all-OPM collection, "Palagi."
The 10-track, back-to-basics CD recalls the unforced beauty of Regine Velasquez's exceptional covers collection, "Low Key," and the soulful earnestness of Sharon Cuneta's "When I Love."
Padilla delivers gorgeously rendered tunes about a love she can't do without (Andy Gibb's 1977 single, "I Just Want To Be Your Everything"), holding on to a relationship that's on the rocks (Teri DeSario's swing classic, "Ain't Nothing Gonna Keep Me From You"), fleeting chances (Hues Corporation's "I Got Caught Dancing Again"), contemplating suicide after getting left in the romantic lurch (Gilbert O'Sullivan's "Alone Again Naturally"), and the realization that, sometimes, goodbye is not the end ("One Hello")!
Very personal
Zsa Zsa recalls, "The last album was very personal: It was a bit sad and, at times, angry. I had just lost a great love, and I never thought it was possible for me to love again. We should never stop believing in the power of second chances! To my man, Conrad (Onglao)—thank you for encouraging me to reembrace my first love, singing."
Still, there remain hints of palpable sadness in Padilla's ravishing interpretations—but, they also ooze with heartfelt optimism and inspiration. In her haunting revival of Walter Murphy's "Just A Love Song," the album's best cut, Zsa Zsa turns some of its seemingly elegiac lines into soaring harmonies, as if they were sung by the ghosts of happy and distant Christmas Past!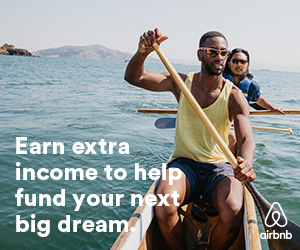 Subscribe to INQUIRER PLUS to get access to The Philippine Daily Inquirer & other 70+ titles, share up to 5 gadgets, listen to the news, download as early as 4am & share articles on social media. Call 896 6000.