Wandering back to Wanderland 2015
Ah, Wanderland! That magical day in the middle of summer when everyone forgets the bustle of the city around them as they let loose and chill with their best friends and favorite indie artists. Gone are the days of major Coachella and Laneway envy because thanks to Karpos Multimedia, we now have our own annual tradition of soaking in hella good music for the third year running. This year's Wanderland, aptly named Wandercamp for its day camp theme, once again provided  a venue for young folks to escape the mundane through good grub, awesome activities, and of course, exceptional live tunes.
Yes, we know it hasn't even been a week but we're already having a bad case of Wanderland sepanx and we know you probably are, too! So is it too early for a #Wanderback #TBT post? We think not!
Since the first ever Wanderland in 2013, Karpos has always given recognition to local talent through Wanderband, a competition for independent musical acts to have the chance to perform on the Wanderland stage.
Wanderband 2015 winners The Strange Creatures and Austin got to kick off this year's festivities and entertain the early crowd with some A+ tunes, warming up them up for more musical goodness that is in store.
After a recent stint in Malasimbo, Sinyma worked the same kind of magic that endeared them to their followers on the Wanderland stage. This trio successfully laid down the funk and made the day a few degrees cooler with their gender-defying electronica paired with  vocalist Jess Connelly's stirring voice and badass demeanor.
"Hi! I'm Kate Torralba and this is my Kate Torralband because I have humor like that."
With her hot pink stilettos, Kate Torralba stepped onto the Wanderland stage ever so cheerfully. She then introduced herself and her band before proceeding to enthrall the growing crowd with music that is perfectly reflective of who she is: whimsical. This self-described seamstress-songstress adorably cooed over the warm reception she is getting in between songs.
"Many people know me as a fashion designer but they don't know I also make music. I used to play in QC before and no one listens to me," she lamented with a laugh. So to show her appreciation for her fans, she asked who among the crowd has a digital copy of her album, Long Overdue, and then proceeded to give a physical copy of said record to a lucky girl in the crowd.
To end her set, she debuted the music video for her song, Pictures, while she played and sang in sync. Finally, in true Kate Torralba fashion, she invited the crowd to take selfies with her around the camp once she has come down from the stage.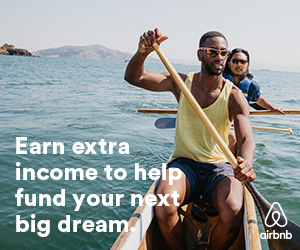 Just as the Manila heat was starting to become slightly bearable and the crowd is starting to pick up, LA-based indie pop band Youngblood Hawke heated things up again with their captivating set. Wanderscouts, taking cue from the band's electric energy on stage, jumped and sang along to songs like Stars, Forever, and, of course, We Come Running, the band's first single which quickly became a youth anthem.
In between songs, Sam Martin and Alice Katz, the band's vocalists, chatted with the crowd and professed their love and fascination for Manila upon learning about its history through Intramuros the previous day.
Before bowing out of the stage, the band took pictures with the crowd and gave away their drumsticks and setlist for lucky Wanderers to keep.
Aussie indie rock band The Jungle Giants were once former schoolmates in high school who got together in college. In the golden hour, they started off their fun set with Come and Be Alone with Me and performed  other tracks such as I Am What You Want Me To Be and She's a Riot.
Lewis Watson slowed things down against the backdrop of the setting sun, which made the scene even more magical than it already was. Wanderers settled down on the grass and swayed to Into the Wild and other soulful songs from the acoustic wonder.
Coming back to a warm welcome after a five-year hiatus from the music scene, Hale presented their new synth-infused sound through See You along with their classics like The Day You Said Good Night and Blue Sky. Champ and the crew also treated the crowd with an impromptu cover of Lost Stars serving as the intro to yet another one of their classics, Broken Sonnet.
Another Cali-based band who took center stage this year was Augustana, whose songs evoked nostalgia among the more senior members of the crowd. However, Wanderscouts both young and not-so-young went wild when Dan Layus, the vocalist and pianist, started to play the opening bars to their hit song, Boston.
Remix Artists Collective, more commonly known as RAC, amped up the tempo and turned the normally chill Wanderland into a happening rave with its remixes of songs such as Two Door Cinema Club's Something Good Can Work.
The DJs also surprised the crowd by bringing out Sam and Alice of Youngblood Hawke to perform a live remix of Wolves.
The main attraction of this year's festival was American rapper and actor Scott Mescudi, more popularly known as Kid Cudi. His highly anticipated performance of songs like Pursuit of Happiness brought about a barrage of Instagram posts from happy fangirls and fanboys who waited for hours on the field. With the crowd playing off of the rapper's energy backed by amazing visuals, it was clear that no one was left disappointed.
Wanderland had once again left its patrons with a wonderful (or, dare we say it, wanderful) kind of hangover with its impressive roster of musicians and the community it fosters year after year. With the camp's exit sign bidding Wanderscouts a happy yet teasing "See you next year!", we could only guess what fresh euphoria Wanderland 2016 has in store for us.
Wanderland Camp 2015 is a Music and Arts festival by Karpos Multimedia Inc. with INQUIRER.net as official media partner.
Subscribe to INQUIRER PLUS to get access to The Philippine Daily Inquirer & other 70+ titles, share up to 5 gadgets, listen to the news, download as early as 4am & share articles on social media. Call 896 6000.