SHOW TIME
Familiar faces land PhilPop finals
The finalists in this year's Philippine Popular Music Festival (PhilPop) songwriting contest include not a few familiar faces from the tilt's past editions, like Thyro Alfaro and Yumi Lacsamana, whose song "Dati" won in 2013 and became one of that year's biggest hits.
Apart from the singer-songwriter duo, other returning hopefuls who made it into the final lineup once more are Lara Maigue (2013), Paul Armesin (2013), Davey Langit (2014) and Soc Villanueva (2012 and 2014).
As it stands, PhilPop—which is open to all amateur and professional composers—has no rules barring past winners or contenders from submitting entries to the competition's succeeding installments. However, PhilPop executive director Ryan Cayabyab said he's keeping an open mind to suggestions regarding possible changes in the mechanics.
"I'm also interested in hearing the thoughts of our colleagues in the music industry; perhaps a discussion could be opened," he told the Inquirer at a recent press conference. "But of course, everything will have to be studied first by the board."
Cayabyab related that for this year, PhilPop received over 2,500 entries—some from Filipinos based in Australia, Canada, the United States, the Middle East and other Southeast Asian nations. The said figure was then narrowed down to 12 after a stringent screening process. The songs, he said, were assessed based purely on merit.
"These entries underwent four phases of screening. Each stage had a different group of adjudicators composed of about 40 industry players," Cayabyab said. "The songs were rated using a scale of one to five…We asked the adjudicators to look for well-crafted songs that affect and connect to them."
The entries that made it into PhilPop's fourth year of competition are: "Triangulo" by Alfaro and Lacsamana; "Tanging Pag-Asa Ko" by Armesin; "Paratingin Mo Naman Siya" by Langit;
"Kilig" by Soc Villanueva; "Nasaan" by Maigue; "Apat na Buwang Pasko" by Gino Cruz and Jeff Arcilla;
"For the Rest of My Life" by Ned Esguerra; "Edge of the World" by Johannes Daniel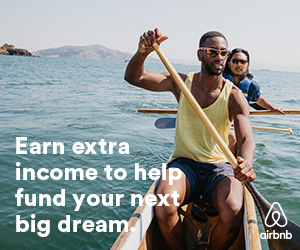 Garcia; "Musikaw" by Melchor Magno Jr.; "Walang Hanggan" by Ramiro Mataro; "I Owe You My Heart" by Melvin Joseph Morallos; and "Sa Ibang Mundo" by Mark Villar.
"There were so many great songs that didn't make it in the Top 12, and so I want to congratulate those who did. It was a stacked field," Cayabyab said.
Meanwhile, PhilPop has also forged a partnership with Viva Entertainment, which will give the finalists access to the agency's roster of singers. "The interpreters for this year's batch, however, are not just limited to our own talents," Viva exec
Baby Gil said. "We are also tapping the best acts that we can find for the entries regardless of label affiliation."
PhilPop 2015 is set to hold its grand finals on July 25 at the Meralco Theater. The winner will receive P1 million, while the two runners-up will take home P500,000 and P250,000, respectively.
(apolicarpio@inquirer.com.ph)
'Aliwan Fiesta 2015'
The Aliwan Fiesta's Search for Festival Queen will be held today at the open area beside the CCP Complex. Guest performers include Nyoy Volante, Michael Pangilinan and Paolo Onesa. Tomorrow, performers at the same venue include DJ Elmer Dado, Gruppo Tribale, Morisette Amon, Gloc-9 and Ebe Dancel.
The southbound lane of Roxas Boulevard, from Manila Hotel at A. Bonifacio Street to Vito Cruz, will be closed to traffic from 2 p.m. to 10 p.m. for the Aliwan Fiesta parade. For information, call 8326142 or visit www.aliwanfiesta.com.ph.
Anak TV's 'Larolympics'
Anak TV will relaunch Larolympics tomorrow, 8 a.m. to 10:30 a.m. at the Angono Lakeside Park to usher a season of street games to be held in different cities and municipalities. The friendly community derbies aim to promote good health among the youth, and revive Filipino games.
Larolympics will feature games with a developmental twist. Youths of all ages, including those out of school and differently abled, are encouraged to participate.
The endorsers of Larolympics include Mikee Cojuangco-Jaworski, Ricky Davao, Marian Rivera, Angel Locsin and Kim Atienza, among others.
Subscribe to INQUIRER PLUS to get access to The Philippine Daily Inquirer & other 70+ titles, share up to 5 gadgets, listen to the news, download as early as 4am & share articles on social media. Call 896 6000.