Colorful protagonists enliven unconventional screen treats
When we travel abroad, we enjoy going off the beaten track, even in our choice of movies – because watching non-Hollywood features allows us to "experience" different cultures and colorful protagonists, as well as diverse cinematic styles and sensibilities. More notable titles from our recent trips:
"The Song of Sparrows" doesn't have violent scenes or showy dramatic confrontations – but, Majid Majidi proves he doesn't need any of them to win viewers over as he tells the poignant tale of Karim (Berlin Best Actor winner, Reza Naji), an ostrich farmhand whose life is turned upside down when his deaf daughter's hearing aid gets broken. The movie will make you laugh and cry – it is as heartwarming as it is heartbreaking!
An overdose of schmaltz hobbles Heng Tola's award-winning true-to-life Cambodian drama, "Katanho (Gratefulness)," about young Lyka (Ly Chan Siha), who captures the hearts of her countrymen after a newspaper publishes her essay about her dirt-poor family.
Bad boy
Full of kitsch and high camp, Tim Sullivan's fun-filled musical comedy, "I Was A Teenage Werebear," follows hunky but closeted high school jock, Ricky O'Reilly (Sean Paul Lockhart aka Brent Corrigan), who's torn between the campus beauty and the mysterious bad boy. To his horror, he realizes that every time he gets excited, he is transformed into a furry, fanged creature!
Hirokazu Kore-eda's "Air Doll" is a wistful, languorous and thematically intriguing "adult" fairy tale, about an inflatable sex doll (Doona Bae) that comes to life and realizes just how cruel and selfish people can get.
What does it mean to be alive today? With "Life In A Day," Kevin Macdonald attempts to answer the question by asking people from around the world to chronicle a day (July 24, 2010) in their lives and submit their videos to YouTube. The result: An inventive, 90-minute juxtaposition of diverse human experiences, culled from 4,500 hours' worth of footage from 192 countries!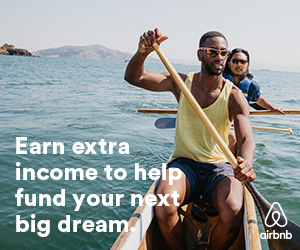 Subscribe to INQUIRER PLUS to get access to The Philippine Daily Inquirer & other 70+ titles, share up to 5 gadgets, listen to the news, download as early as 4am & share articles on social media. Call 896 6000.