Marc Nelson, Rovilson Fernandez tapped to host 'Asia's Got Talent'
MANILA, Philippines—Model Marc Nelson announced on Thursday that he and his "good bud" Rovilson Fernandez are hosting the Asian franchise of the popular "Got Talent" series.
Nelson posted a cast photo on his Instagram account showing him and Fernandez posing with the show's judges: former Spice Girl Melanie C., ex-F4 member Vanness Wu, Indonesian singer Anggun, and Canadian musician David Foster. Wu starred in the phenomenal "Meteor Garden" series, while Foster previously worked with Filipino singer Charice.
Nelson wrote: "At long long last the secret is out! Sorry to keep you all in the dark for so long, but I'm very happy to announce that my good buddy Rovilson and I are the hosts of the Biggest Talent Show in the World… Asia's Got Talent! Woohoo!! We just wrapped (judges') auditions and they were awesome! So privileged to be working alongside our amazing judges Melanie C, Van Ness Wu, Anggun and David Foster. It's going to be epic!"
A native of Australia, Nelson has no Filipino blood, but has been working as model, host and actor in the Philippines since the early 2000s. He and Fernandez competed in the second season of the reality show The Amazing Race in 2007, where they placed third. They then went on to host the reality show "Dare Duo" in the defunct Q Channel (now GMA News TV). Nelson also hosts the long-running "Sports Unlimited" with Dyan Castillejo on ABS-CBN, while Fernandez is the main face of GMA News TV's "Ang Pinaka."
Their stint as hosts of "Asia's Got Talent" comes after the announcement of Filipina model Georgina Wilson that she will be hosting the third season of "Asia's Next Top Model."
Asia's Got Talent is billed as the biggest talent search in the world, and will start airing on June 1, 2015.
The Philippines has had its own franchise of the series, with singers Jovit Baldivino, Marcelito Pomoy, Maasinhon Trio, Roel Manlangit crowned as winners in the show's four-season run.
RELATED STORIES
How Rovilson Fernandez stays fresh and sharp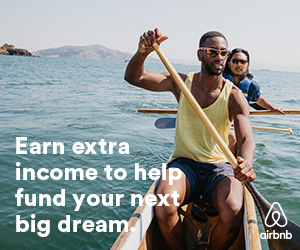 Subscribe to INQUIRER PLUS to get access to The Philippine Daily Inquirer & other 70+ titles, share up to 5 gadgets, listen to the news, download as early as 4am & share articles on social media. Call 896 6000.