Sarah Geronimo is 'Perfectly Imperfect' in latest album
Sarah Geronimo's 11th studio album, the all-original "Perfectly Imperfect," is a satisfying blend of career-reinventing dance tracks and gorgeously sung ballads, carefully crafted to please her followers. You need not be a Popster to notice how comfortable the 26-year-old Popstar Princess has become with her perceived strengths and limitations as a performer.
Take "Until Forever" and "In Your Hands." Geronimo could have turned Agat Obar Morallos' message-driven numbers into rabble-rousing anthems that demand listeners' attention, the way Whitney Houston's "The Greatest Love of All" and Mariah Carey's "Vision of Love" did in their heyday. In lieu of Sarah's surprisingly "birit"-free singing are complex vocal tweaks and turns that make the tracks' melodic ebbs and flows alluringly idiosyncratic.
Her sassy, R'n'B-style improvisations likewise sound sensational in Gianina Camille del Rosario and Julius James "Bojam" de Belen's "Minamahal," especially in the section of the tune where emotional urgency is heightened. Kito Romualdez's "This Fight" recalls the piano-and-strings allure of David Pomeranz's musical fairy tales.
Morallos' "Kung Sabagay" is worth listening to not only due to Sarah's soulful interpretation, but also because it draws its distinctly Pinoy sensibility from the elegiac appeal of its bittersweet lyrics: "(Ako'y) karamay sa paglalakbay/ 'Di kailanman nawalay/ At hawak ko ang iyong kamay maging hanggang sa kabilang buhay."
Geronimo takes a crack at reinvention by way of Adam Hurstfield's compositions, which give the songstress some elbow room to "experiment" with her maturing musicality: She needs to work on the clarity of her enunciation, however.
Having said that, Hurstfield's songs alternately showcase Sarah's hefty low notes and confident high registers, and channel the thrilling trills of Christina Aguilera (in "Perfectly Imperfect") and the persuasive electropop sizzle of the Black Eyed Peas ("Last Night of Our Lives," featuring Yehia "Celeb" Akbar)—and that's no easy feat!
Tunes about loving and losing are given a "youthening" spin by the dynamic songwriting duo of Thyro Alfaro and Yumi Lacsamana: "Dulo" is about a romance on the verge of collapse ("Ang dating walang hanggan, naging hanggang dito na lang"), while the midtempo carrier track, "Kilometro," laments the difficulty of maintaining a relationship: "Bakit ba itong agwat natin pinipilit palawakin?/ Pero habang merong bumabalakid, ang pag-ibig lumalalim." —Hopefully not a case of art imitating life!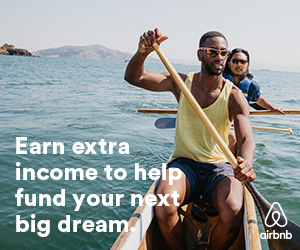 Subscribe to INQUIRER PLUS to get access to The Philippine Daily Inquirer & other 70+ titles, share up to 5 gadgets, listen to the news, download as early as 4am & share articles on social media. Call 896 6000.