Dollywood
Carla Abellana: Pain is a better teacher than joy
For those who miss the tandem of Carla Abellana and Tom Rodriguez from "My Husband's Lover" (MHL),  the fab screen couple is back in Regal Entertainment's rom-com, "So It's You" (SIY), which opens May 7.
SIY is written and directed by  Jun Robles Lana.
Carla and Tom's thwarted love story in MHL made us sigh. This time around, the characters they portray are destined to find a happy ending.
In SIY, Carla and Tom are both unlucky in love. Fate leads them to each other, but the ride gets bumpy from Friend Zone to Love City.
Carla is nursing a broken heart, but she's not one to do her scenes halfheartedly. She has great chemistry with Tom. Watching the movie trailer makes you wish they would end up together for real.
Their sweetness in the film could very well cause diabetes and tooth decay. Romantic fools, unite! There's a kind of mush all over the CarTom rom-com.
My tête-à-tête with Carla:
Do you believe that pain is a better teacher than joy?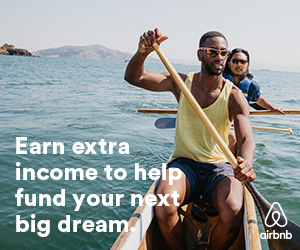 Yes. Although we shouldn't, we tend to remember moments of pain more than moments of joy.
Is Tom Rodriguez boyfriend or best friend material?
Both. He's the type who would give his all to his loved one. He'd make a great best friend, too, because he is witty, mature and charming. You can talk to him about personal, sensitive things.
In what ways did your role in SIY  change your views about love?
It taught me that some people have a hard time letting go, that they tend to hold on to the pains of the past.
What's your favorite line from the movie?
"Baka mapahiya ako dito sa sasabihin ko, pero hindi bale na. Ang tanga-tanga ko, hindi ko alam kung bakit pinabayaan kitang mawala, kung paano kita nagawang masaktan."
"Friends? You don't ask your friend to marry you!"
Fans remember you and Tom as Lally and Vince in MHL, what can they expect from your tandem in SIY?
More fun and carefree, lighter characters—far from Vincent and Lally.
What don't you understand about men?
How at times they tend to be all ego and pride and no heart.
What things about you are known to only a few people?
I have two tattoos, one on each foot, and I want a third one. I love horror films yet I need the TV or lamp on to sleep.
Guilty pleasures?
Foot spa, hand spa, manicure, pedicure, pizza and fries!
What would make you fall in love again?
A person who can and will take good care of me.
How do you like to be remembered?
As a responsible daughter, a sweet friend; a good actress with a good heart.
BF material
Tom is  more than willing to cheer Carla on after her split-up with Geoff Eigenmann. "My unsolicited advice to her is to learn from the past," said  Tom, "and not get caught up in it."
Does he like Carla better as Lally (in MHL) or as Lira (in SYI)? "Both," he quipped. "Lally loves unconditionally; Lira is kalog and super fun. Those traits combined would make the ideal  partner."
For sure, many would volunteer to be Tom's woman even just in their wildest dreams. Ready, willing, even if unable.
Beware
I've watched news reports about ATM scams. Never thought it would happen to me. My ATM card is always with me, yet someone  was able to transact at Greenwich Pasig and Globe Pasig using my Banco de Oro (Pioneer branch) account.
Maybe P17,000 is not a big amount but it's the principle that matters. Are our savings safe in banks? As I always say: Di bale nang ako ang maloko, huwag lang ako ang manloko.
BDO's slogan is: "We find ways." Hmm…
F4 rewind
Since "Meteor Garden" returned to ABS-CBN, viewers can't get enough of Shan Cai and the boys of F4. Fans have not only been tuning into its afternoon slot, but also into its evening, midnight, and morning slots on Jeepney TV as well.
Subjects related to the show are constant trending topics on Twitter. A lucky fan won the "Spot the Meteor" promo and is set for the ultimate throwback experience of traveling to Taiwan in June to visit the sites seen in the popular series. Everything's coming up roses in the "Meteor Garden."
Subscribe to INQUIRER PLUS to get access to The Philippine Daily Inquirer & other 70+ titles, share up to 5 gadgets, listen to the news, download as early as 4am & share articles on social media. Call 896 6000.