She's a mom before she's an actress, says 'villainess'
Actress Dimples Romana has become picky with her roles since her 7-year-old daughter Cal almost quarrelled with a classmate while defending her (Dimples') kontrabida roles.
Dimples played the scheming and vengeful Criselda Barrameda in the top-rating drama show, "Agua Bendita" in 2010. She ordered lead character Bendita (Andi Eigenmann) kidnapped in one episode. She next played Almira del Valle in the recently concluded drama series "Mara Clara." She was mother to Clara, whom she lavished attention on out of guilt, because she wasn't giving the kid enough time.
"My daughter Cal told her classmate: 'Don't you know what a job is?' She tried to explain that what I did in 'Agua' was just make-believe," Dimples told Inquirer Entertainment.
"I tell my handlers in ABS-CBN to give me roles that are inspirational. I can't do mean roles all the time. I'd rather stay in the mommy zone because that's who I am."
The actress added: "I don't pay attention to what other kids say. What matters to me is how Cal sees me. As long as she understands that it's just a role, I have nothing to worry about."
Dimples and Cal are endorsers of Tupperware's Baby Care Plus. Dimples, however, said Cal has no interest in following in her footsteps as an actress. "She enjoyed our pictorial. I'm so proud of her. She's a natural."
Dimples said she supports Cal's interests. "I encourage her, but I make sure not to push her too much," she explained.
Cal, who studies in a school in Parañaque City, was recently elected president of a club which organizes feeding programs in indigent communities in the area.
"A parent congratulated me for this. Turned out, it was a big thing. I didn't pay much attention to it because I don't want Cal to develop a big ego. Thankfully, she's humble."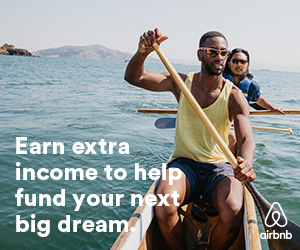 Cal took after her mother's love for books. Dimples related:  "When I was young, my mom and aunts didn't buy me toys, but I had all sorts of books. When Cal was just a baby, I took out all the vases and other trinkets in our display cabinets and replaced them with books."
Asked whether she still plans to have more kids, Dimples said: "My husband Boyet and I will try to have another baby next year. I'm only 26 . . . I really want to focus on Cal first. I want to make sure that she gets everything she needs."
Email mcruz@inquirer.com.ph
Subscribe to INQUIRER PLUS to get access to The Philippine Daily Inquirer & other 70+ titles, share up to 5 gadgets, listen to the news, download as early as 4am & share articles on social media. Call 896 6000.