Janice Javier gears up for singing stardom
We've had our fair share of celebrity interviews since we began writing for the Inquirer some 19 years ago—from Sharon Cuneta and Gary Valenciano to Jason Mraz and Anita Baker. But, our recent one-on-one with "The Voice of the Philippines" second runner-up, Janice Javier, at MCA Music's cozy Ortigas Center office was easily one of the most pleasurable we've had in years.
When we asked Janice how big her family was, her quick reply instantly broke the ice: "Not very—but, we're all big…physically (laughs)!"
Our top pick from the singing tilt's prodigious bunch, Javier answers questions with disarming candor and devoid of false pretenses. "My voice may sound brassy and black, but my heart isn't—it's pinkish (laughs)," she giggles. "I don't carry a chip on my shoulder. Performing has taught me to embrace my individuality at ang pagiging iba ko—I am who I am." (Janice performed with a Thai band for 15 years before trying her luck on "The Voice.")
But, accepting who she is hasn't always been easy for the 38-year-old St. Scholastica's College alumna: "When I was a kid, I won an amateur singing contest in Parañaque by singing Madonna's 'Borderline,' over a competitor who belted Didith Reyes' 'Bakit Ako Mahihiya?' But, it didn't help that I started getting bigger when I was in high school. I joined a singing tilt in Pasay, where most contestants sang Menudo's 'If You're Not Here (By My Side)'—and lost."
How different is it singing for foreign and Filipino audiences? Janice replies, "Pinoy audiences are brutal. When I was younger, during an Intercon gig, I could hear three women wondering loudly about how a plus-sized woman like me could be a performer. So, when it was my turn to sing, I dedicated 'The Greatest Love of All' to them—and they later apologized backstage! Audiences abroad are easy to please—as long as you can make them laugh or dance, they have a good time.
Highest note 
"Here, if you can't reach the highest note of 'Through the Fire,' hindi ka magaling. We expect the five upward shifts in 'Love On Top' to be sung seamlessly. But, performers aren't machines—you can't expect the human voice to be in tiptop shape all the time. Besides, no one should feel obliged to sing the way Chaka Khan or Beyoncé does. Dito, birit kung birit!"
What are some of her embarrassing moments as a performer? She recalls, "During the blind auditions, coach apl.de.ap didn't realize how heavy I was until he attempted to carry me (laughs)! Another time, some Thai customers were placing bets over how much I weighed. The Filipino waiter came up to me and asked, 'Ilang kilo ka raw?' 'Tell them, 100 kilograms,' I answered. Actually, I weighed more than that (laughs)! —I feel powerful when I'm onstage."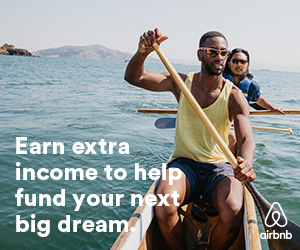 Janice looks up to Whitney Houston as a singer. "Locally, I'm in awe of Lani Misalucha's control and versatility, Ella May Saison's soul, and Jaya's black sound—they can sing any song and make it their own."
What are five songs that would showcase her versatility? Janice answers, "I like Whitneys 'I Believe In You and Me,' from 'The Preacher's Wife,' because it talks about not leaving your loved ones behind. I'd also like to record Aretha Franklin's 'Respect,' Anita Baker's 'Sweet Love,' Brian McKnight's 'One Last Cry,' and Rihanna and Eminem's 'Love The Way You Lie,' because I can also rap." —Exceptional choices!
If you've been craving for more songs from Janice, your wait will be richly rewarded next month, when MCA Universal releases the steel-voiced songstress' self-titled debut album, "Janice Javier," which includes two originals ("Coming Home" and a self-penned tune) and sleek covers of "Imagine," "I Believe I Can Fly," "Greatest Love of All," "Chain of Fools," "He's Out of My Life," a reworking of Rannie Raymundo's "Why Can't It Be?,' and Janice's gorgeous revival of "Starting Over Again."
Subscribe to INQUIRER PLUS to get access to The Philippine Daily Inquirer & other 70+ titles, share up to 5 gadgets, listen to the news, download as early as 4am & share articles on social media. Call 896 6000.