Canseco retrospective in TV soundtrack
There are a good number of local albums that feature musically challenged actors to cash in on their popularity, even as their more vocally proficient counterparts get short shrift from the industry's movers and shakers, who are supposed to know better.
What sets the soundtrack of the TV drama series, "Muling Buksan Ang Puso," apart is its decision to enlist some of the country's strongest and most skilled vocalists—Lani Misalucha, Jed Madela, Angeline Quinto, Erik Santos, Juris and Charice—to re-introduce the classic ballads of George Canseco to a new generation of music lovers.
You don't have to watch the teleserye to enjoy the tunes that literally underscore its protagonists' emotional upheavals: "Muling Buksan Ang Puso," originally sung by Basil Valdez for the glossy 1995 drama starring Vilma Santos and Lorna Tolentino, is given three versions here, each of them cleverly arranged by Arnold Buena, Ria Villena and Teddy Katigbak to show off the strengths of its interpreters, Misalucha and Santos.
Peaks and valleys
With its melodic peaks and valleys, the song is a tough musical nut to crack. Erik Santos doesn't have Basil's gravitas but, to be fair, he and Lani Misalucha give their covers all they've got and perform them with moving empathy. Jonathan Manalo's two-part counterpointing in the duet version is complex, but the singers deliver with aplomb—Erik sings his part with more urgency, while Lani keeps hers brimming with nostalgia.
Juris' revival of "Paano Kita Mapasasalamatan?" is faithful to its melodic structure, but the songstress' penchant for "pure" singing, especially in lyrical sequences that require emotional exigency, makes her version more phlegmatic than pleasant.
"Sinasamba Kita," cowritten by Rey Valera, was not intended to be sung birit-style—so, Jed Madela renders the track with subtlety and grace, even when the ballad's wistful melody prods him to reach for dramatic trills. It zeroes in on the singing champ's sparkling vibrato, which doesn't call attention to itself.
Our minor quibble is his decision to "adjust" the phrasing of a line that makes it sound awkward. As they say, if it ain't broke, don't fix it!
This penchant for melody-tweaking creates an even bigger irritant in Angeline Quinto's otherwise skillful and thoughtfully sung rendition of Sharon Cuneta's megahit, "Dapat Ka Bang Mahalin?," which takes on a "revamped" melodic pattern before and around its iconic chorus. The new twist isn't bad—but, it certainly isn't the uniquely idiosyncratic tune that Sharon-Gabby fans sang along with in 1984!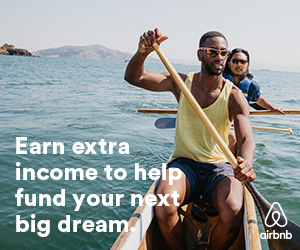 Charice does better in her understated but impassioned remake of A.M.B. Junior's "Yakap," in which the adjustments subtly but effectively "fine-tune" the original single's awkward bits—ending up as an impeccable showcase for the controversial singer's exceptional pipes!
Subscribe to INQUIRER PLUS to get access to The Philippine Daily Inquirer & other 70+ titles, share up to 5 gadgets, listen to the news, download as early as 4am & share articles on social media. Call 896 6000.