Filipino fans go all out for Fall Out Boy's 3rd concert in country
MANILA, Philippines—After a four-year hiatus, Fall Out Boy is back and has begun a brazen attempt to regain its "anti-hero" throne in the music scene.
Stomping back on stage after a long break away from the limelight, Pete Wentz, the band's bassist, shouted to fans inside the Smart Araneta Coliseum Thursday night that it was the lack of a "voice for kids who don't feel as important" that prompted them to reunite and be the "anti-heroes" to pop culture.
"We went away for a couple of years. We needed to re-energize and figure out where we fit in. The thing is, in pop culture, where's the anti-heroes—the bands who will stand up for the weirdos? This was the essential reason for Fall Out Boy to come back—to be the anti-heroes (and to remind you) what if there's something special about you?" said Wentz who was clad in a plaid shirt and skinny jeans.
"We love Fall Out Boy!" chanted the fans, many of them teens in ripped shirts, skin-tight jeans, and sneakers. It has been a long wait for them as the band, hailing from Chicago, was last in the country way back in 2009—their second concert in the Philippines. Their first show in the country was in 2007.
Such was the excitement inside the Big Dome that several audience members had to be plucked out of the mosh pit even before the band went on stage. Ovation Productions, who produced the concert, had to remind the crowd to stop pushing in order to avoid injuries—but more people had to be pulled from Fall Out Boy's throng of fans pushing and shoving for a better look at the four-piece band on stage.
"Take a giant step to cool yourself a bit, we don't want anyone passing out," Wentz called out to the fans when he came out at past 9 p.m. along with frontman Patrick Stump, guitarist Joe Trohman and drummer Andy Hurley.
Stump, appearing in front of his Filipino supporters for the first time since he lost some 60 pounds after Fall Out Boy's announcement of its hiatus in 2009, told the crowd he felt "good to be back here. Sorry it took us so long. The Philippines is one of my favorite places."
He said that his wife, Elisa, was quarter Filipino but clarified "I barely know any Tagalog."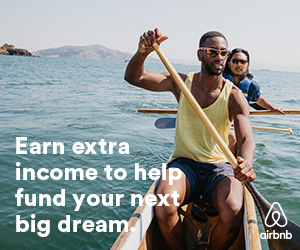 "Thanks for always welcoming us and thank you (Philippines), for I guess my wife wouldn't exist without you," said Stump.
The much-awaited reunion tour for Fall Out Boy's new album Save Rock and Roll was a treat to its die-hard fans from back when they were starting out in 2001.
Scattered within their 20-song setlist were favorites like "Sugar We're Going Down"; "Dance, Dance"; and "A Little Less Sixteen Candles, A Little More 'Touch Me'" from their 2005 album From Under the Cork Tree.
The crowd jumped and sang along to hits from Infinity on High like "This Ain't a Scene," "It's an Arms Race," "Thnks fr th Mmrs," "Hum Hallelujah" and their remake of the Michael Jackson hit "Thriller."
The audience shouted and sang along to "isloyal Order of Water Buffaloes," "What a Catch, Donnie," and "I Don't Care" from the band's fourth album Folie à Deux.
But also gaining a significant amount of applause and hoots were the new tracks from their fifth album Save Rock and Roll like "The Phoenix," "Alone Together," "My Songs Know What You Did in the Dark (Light Em Up)" and "Young Volcanoes."
Stump's attempt to imitate Elton John whom the band collaborated with in the album's title track also scored high with the audience, many of whom screamed, "It's Save Rock and Roll" when the band's crew set down a keyboard in the middle of the stage.
The song "Saturday" off Fall Out Boy's debut album Take This to Your Grave signaled the end of the show a little before 10:30 p.m., being the track that was almost always used as a closing song to the band's tours.
And while some members of the audience complained that Fall Out Boy failed to play all of the songs off the new album, many of them dragged themselves outside the concert venue giddy and with wide grins plastered on their faces.
Subscribe to INQUIRER PLUS to get access to The Philippine Daily Inquirer & other 70+ titles, share up to 5 gadgets, listen to the news, download as early as 4am & share articles on social media. Call 896 6000.