Backstory
First of six battles over
So yes, finally, the Battles on "The Voice of the Philippines" (TVOP) have officially begun. Our guest advisers have been introduced: Arnel Pineda for Team Apl, Gary Valenciano for Team Sarah, Joey Ayala for Team Bamboo and Gerard Salonga for Team Lea. Each of these guest advisers has been enlisted… recruited… taken by brute force by each coach to help with every battle. All in all, there will be six battles taking place to whittle each team down from 13 members to six.
Which means, six excruciatingly, heartbreakingly painful goodbyes.
Unseen on TV
My battle pairings were all decided during my last trip abroad to the United States and Japan. The staff of TVOP kept in close and constant touch, reminding me gently to figure out which team member would battle another in the ring. Would I pair contestants based on voice quality? Gender? Would I put only men together and women together, to make the arrangers' jobs easier? Or did we have the permission to make things really interesting?
Thankfully, the freedom to put two polar opposites together was encouraged, as well as the wisdom to challenge someone to rise above a seemingly insurmountable opponent. I can't reveal all my upcoming pairings, except for what "The Voice" has already announced that is forthcoming—this Saturday from my team, Japs will be pitted against Diday, and on Sunday, Taw against Kimpoy. (At last Sunday's battle, Mitoy won against Chien.)
What was shown on TV was but a microscopic sampling of the gazillion hours of rehearsal that we put the pairings through, as well as the pieces of advice passed on from either Gerard or myself. When we encountered a singer who was wholly unfamiliar with a song selection (oh, we would see the furrowed brow and hear that shyly and softly uttered, "Anong song po 'yun?") we would tell them to do their research and listen to as many versions as they could find (YouTube is incredibly helpful in this regard).
When the battle songs were chosen, I'd listen to the pegs (whatever version of that song) sent to us by the studio. If I liked it, I'd ask for the pairing to use that to study, plus some supplemental material if it was easily available. If I hated it (and that has happened), I'd throw it out and would instead recommend a peg that I liked. The arrangers (Cezar Aguas, Mon Faustino, Homer Flores and Bond Samson) would then get in touch with me, suggesting how they would like their assigned song to sound and, at times, even more pegs I hadn't heard. Knowing their individual abilities and their high level of expertise, it was actually very easy to sign off on their recommendations.
Allow me to say "Thank you" to all of them here, as we don't often get the opportunity to do so.
A band rehearsal is then called for each pairing to hear what the band is doing and how the arrangement fits them. Thankfully, we didn't have any train wrecks. Everyone came in knowing the songs well enough for this first part of the rehearsal process. In fact, for two of the pairings, the band rehearsal and one piano rehearsal were more than enough. We didn't have to see them until the final tech run before their battles were filmed.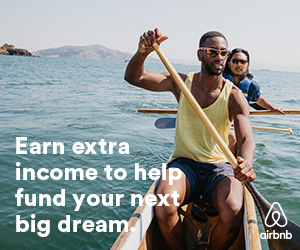 Piano rehearsal
For everyone else, another piano rehearsal was needed. We wanted each battle to match up evenly, so we gave the members who needed it a little more help to get a fair shot. We were not going to give anyone any excuse to not give it his or her best. And, in the case of one battle, how they were rehearsing as a pair was crucial in  determining their musical arrangement's final form.
What the TV and studio audience, as well as the other three coaches, get to see is the battle and the battle alone. Not the hours of rehearsal, not the interactions between battling pairs, not the exchanges between the musicians and the singers. Not any of the minutiae, not any of the nitty-gritty—those really important things that every single performer needs to put himself/herself through before singing those precious few minutes.
Coaching sessions
I cannot speak for Apl, Bamboo or Sarah, as I am not a witness to their rehearsals and coaching sessions. But I can speak for myself and how things go in my own camp. And for me, the battle round begins the moment each pairing is announced. I look at their knee-jerk reactions upon learning who they're up against. I watch their facial expressions and body language in the band rehearsals, as well as in the extra sessions. I figure out who is taking care of whom, and who is a self-starter able to take care of himself/herself. I try to be there at every turn for my team, as their coach. And I try to watch every… single… thing. And my battle decisions are based on everything.
Different criteria
Which is how I presume the other coaches are doing their thing and how they then judge who gets to advance to the Live Shows. They have their own set of criteria, their own bibles to go by. And just because I don't agree with whom they kept or let go of on battle day, doesn't mean I can't respect their decision. There's something they see that I don't see, something they've observed that I am not privy to. I urge everyone at home to do the same. I know that you're rabid fans of many of our artists and vocalists whom you have grown to love. We appreciate your passion and support for them, truly we do. And we hope that, if it so happens your idol doesn't win his or her battle, your love and respect for them will continue to grow. Ours surely will. As far as we're concerned, we are their coaches for life, no matter what.
Subscribe to INQUIRER PLUS to get access to The Philippine Daily Inquirer & other 70+ titles, share up to 5 gadgets, listen to the news, download as early as 4am & share articles on social media. Call 896 6000.