Real-life sweethearts win Philpop 2013
The final roster of this year's Philippine Popular Music Festival (Philpop) songwriting competition featured an interesting mix of 12 songs that encompassed different genres and styles—like jazz, pop-rock, reggae, folk, acoustic, ballads, and even novelty. It was a welcome treat for discerning music fans in constant search of something fresh and innovative.
But sometimes, all it takes to please the ears and get the listeners going is an honest-to-goodness pop song. "Dati"—composed by songwriting duo and real-life sweethearts, Thyro Alfaro and Yumi Lacsamana—is just that. With unmistakably late-1990s beats and melodies, the song bested 11 other entries during Philpop's finals night on Saturday at Meralco Theater in Pasig City.
"I'm overwhelmed," Yumi told Inquirer. "I can't explain the feeling. Thyro and I didn't really think about winning. We treated this competition as a venue to meet songwriters and artists with whom we could exchange ideas. We just wanted to enjoy the whole experience."
Young love
A song about young love, "Dati" is a throwback to a time when everything was simple: Former childhood sweethearts reminisce about the things they used to do. With lyrics peppered with references to old cartoon series and love teams like "Julio at Julia" and Marvin and Jolina, most 1990s kids are bound to relate.
"The song is youthful and infectious … Thyro and I grew up in the 1990s, so the song is very dear to us," Yumi said. "We are primarily soul-R&B artists, but we'd rather not box ourselves in. We can do ballads, rap, novelty, as well as pop, like this one ('Dati')."
It wasn't the couple's first time on the Philpop stage. Last year, Thyro's entry "Himig ng Panahon"—sung by Yumi, Duncan Ramos, Luke Mejares and Loonie—was one of the finalists, but failed to make it to the Top 3. Thyro and Yumi released an album in 2011, "Thyro and Yumi."
Second attempt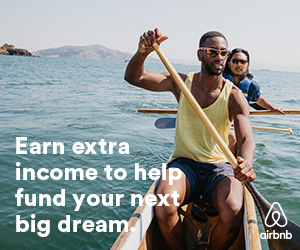 "It took me two tries, and I'm very proud to have finally won. I guess it's just our time," Thyro told Inquirer. "I'm glad our entry was appreciated."
Thyro said he and Yumi initially wanted to perform their entry. But after listening to Tippy Dos Santos, Sam Concepcion and Quest's recorded version, and watching them perform on stage, Thyro said he couldn't be happier. In any case, he and his partner got the chance to sing their winning piece onstage in an emotional encore after they were hailed champions.
"This will probably be one of our last hurrahs [as a duo]. Thyro and I are planning to pursue separate careers," Yumi said. "And, of course, we are willing to write songs for other artists."
Thyro and Yumi came away richer by P1 million.
Johnoy Danao's gentle Filipino love song, "Kung 'Di Man" (sung by Ney Dimaculangan) was declared first runner-up, and won for its composer P500,000. It also won the Smart Voters' Choice award, for an additional P100,000.
For his jazz-flavored "Pansamantagal," interpreted by Sitti and Julianne Tarroja, veteran composer Jungee Marcelo bagged P250,000 as second runner-up.
Paul Armesin's pop-rock anthem "Segundo," won the Meralco special award and P100,000.
Other finalists
Rounding out the Top 12 songs and their composers and interpreters were: Ganny Brown's "Askal" (performed by Jose Manalo and Wally Bayola), Adrienne Sarmiento and Nino Regalado's "Sometimes that Happens"  (Ace Libre of Never the Strangers), Marlon Barnuevo's "Araw, Ulap, Langit"  (Christian Bautista), Lara Maigue's "Sa 'Yo Na Lang Ako"  (Karylle), Myrus Apacible's "Sana Pinatay Mo Na Lang Ako"  (Kimpoy Feliciano), Kennard Faraon's "Time Machine" (Six Part Invention) and Raffy Calicdan's "Space" (Kean Cipriano of Callalily and Ang Banda ni Kleggy).
Folk-rock artist Joey Ayala performed his own composition titled "Papel," together with Gloc-9, Silver Surfer and Denise Barbacena.
A few days prior to Saturday's results night, Philpop gathered various artists and industry experts for a prejudging session that determined 60 percent of the 12 finalists' total scores. The remaining 40 percent was given by an 11-man panel on finals night. This panel included Noel Cabangon, Regine Velasquez, Ebe Dancel, Gerard Salonga and new TV5 president Noel Lorenzana.
Hosted by Philpop board member Ogie Alcasid and teen actress Jasmine Curtis-Smith, the show also featured performances by guest artists Charice, Martin Nievera, Raimund Marasigan, The Opera, The CompanY and The Ryan Cayabyab Singers.
Subscribe to INQUIRER PLUS to get access to The Philippine Daily Inquirer & other 70+ titles, share up to 5 gadgets, listen to the news, download as early as 4am & share articles on social media. Call 896 6000.