Alessandra de Rossi cast in Korean movie
Filipino actress Alessandra de Rossi shares the screen with a Koreanovela star in the South Korean film "Mango Tree."
Directed by Lee Soo-sung, "Mango Tree" top-bills Seo Ji-seok, who appeared in TV shows like "Pure in Heart," "Mr. Goodbye," "Manny" and "Ireland" and movies like "The Etudes of Love" and "The Bow."
De Rossi's scenes were shot in Cebu recently. (Filipino actor Richard Quan is in the cast, too.) She spent two days in Cebu and, from the airport, went straight to the Cultural Center of the Philippines for the Cinemalaya launch last week.  She top-bills Gil M. Portes' "The Liars," an entry in the Directors' Showcase of the indie fest.
Int'l film
It's not De Rossi's first international film. She appeared in the 2005 Singaporean thriller "The Maid," directed by Kelvin Tong; and in the 2009 Taiwanese comedy "Pinoy Sunday," directed by Wi Ding Ho.
It's her second time to work with a Korean crew. "The first time was on (the 2011 ABS-CBN soap) 'Green Rose,' which had scenes set in South Korea, where we taped for nine days," she said. "A new working environment always excites me, even if that means I'll be working with a foreign team."
Lee said De Rossi's role was "important," if brief. He explained: "She is the reason that a young Korean comes back to the Philippines."
Filipino filmmaker Adolfo Alix Jr. led the Korean production to De Rossi. "Among the Filipino actresses he recommended, De Rossi best suited the role of Maria, a simple girl," Lee said.
"Mango Tree" is Lee's third feature film. His previous movies are the romantic-comedy "House with a Good View" ("Rent" in 2012) and the thriller "Mr. Zombie" (2010). He trained in Japan.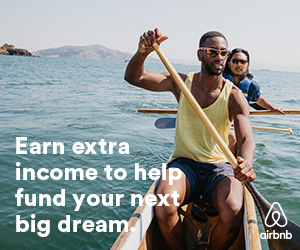 Described as a romantic-comedy, "Mango Tree" also features Hong Soo-ah, who acted in TV shows ("The Great King's Dream," "I Believed a Guy" and "My Precious You") and movies ("101st Proposal," "She's on Duty," "Face" and "My Wife is a Gangster 2").
Subscribe to INQUIRER PLUS to get access to The Philippine Daily Inquirer & other 70+ titles, share up to 5 gadgets, listen to the news, download as early as 4am & share articles on social media. Call 896 6000.